How Writing Is A Powerful Tool To Make Money
Writing is one of the most powerful tools online marketers can have. It's a form of lead generation and can be used to attract new audiences. The key is to write for your audience, not for yourself. Following these tips will make it easier for you to create well-written content that your target audience will read.
An intelligent marketer always knows that well-written content can help increase their audience. One of the best ways to achieve this is by hosting a blog, a regular feature on your website where you share content with your visitors in the form of articles. You can write about anything and everything and benefit from guest posting on other popular blogs or sites related to your business.
Writing blog posts is one thing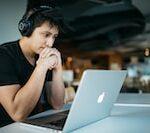 — but writing blog posts that people want to read is quite another. With the increase of content on the web, people ask whether the internet is saturated. But this isn't true because more and more businesses are creating their blogs to expand their reach and lead generation. After all, your content will either attract or repel potential customers.
The age-old saying in writing is "Show, don't Tell."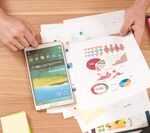 But so many tales need to show our readers what we mean. Use examples, stories, and statistics to make your writing more engaging and to the point.
Do you know why content marketing is still a popular marketing strategy?
Because it works. Knowing that it's essential to understand how to make your blog posts stand
out so you can get an advantage over your competitors.
But the question is, how do you know that the content you are creating for your brand is well-written? What standards should you follow to ensure that your content is being read by your audience and shared on social media? Here are a few tips to help you create content that will make your brand stand out from the rest.
Did you know that well-written content can help increase traffic to your website and social media interactions?
It's true! Research shows that well-written content can help increase your website's traffic. In
addition, well-written content can improve your search engine rankings and positively impact your social media interactions.
Do you want to improve your social media presence? 
Do you want to increase the traffic to your site? 
Are you looking for techniques that allow you to free up more time to focus on creating better content? 
All this is possible when you use well-written content to increase traffic.
How can you use well-written content to increase traffic and social media interactions? 
You need a proven system for writing compelling content that resonates with fans and delivers results. Everyone who has a blog wants their posts to be read and shared as much as possible. Good content is something that gets read and shared on social media. Although you want to write good content, it must be easy to read and understand by the readers.
Content has become a crucial part of the overall growth strategy for all businesses,
from restaurants and real estate agencies to technical service providers and healthcare organizations. A study from Moz found that nearly two-thirds of consumers search for local businesses on Google. However, there's also a downside to writing content. Not only is it time-consuming, but it can also be challenging. Many marketers need help with what to write about.
Marketers: Don't Let a Fear of Writing Stop You from Creating Engaging Content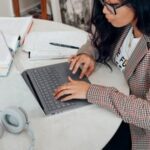 Approximately 30% of marketers consider themselves to be excellent writers. However, most marketing leaders say that producing engaging content is their biggest challenge. If you're one of those marketers who struggle with writing, keep your fear from creating great content. There are plenty of resources and strategies that can help you overcome your writer's block and produce high-quality, engaging content for your audience.
Marketers who consider themselves excellent writers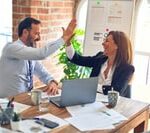 It means that 70% either feel they need more confidence in their writing ability or believe they need improvement. If you're part of the majority who want to improve your writing, consider taking time to hone your skills. While it may seem daunting at first, remember that practice makes perfect. The more you write, the better you'll find the right words to express your thoughts and ideas clearly and concisely.
The biggest challenge for marketing leaders: writing engaging content
It's no secret that creating engaging content is a challenge for many marketing leaders. It can be one of the job's most time-consuming and challenging aspects. To produce great content, you need to understand your audience and what they're looking for deeply. It would be best if you also came up with fresh ideas that will capture their attention and keep them coming back for more. Fortunately, there are some things you can do to make the process easier.
Writers can overcome writer's block by using resources and strategies.
If you're struggling with what to write about, don't worry – you're not alone. Many marketers need help to develop fresh ideas for their content. However, some strategies and resources can help you overcome writer's block. You can start pumping out great content quickly by using these tools!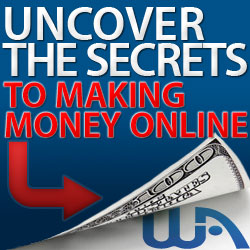 You can become a better writer in no time.
It's free to find out. Your best writing is a click away.
Can You Help?
The best thing you can do is keep writing. Write every day. Write a lot. The more you write, the better you'll get.
You must write compelling copy that engages your readers if you want more visitors.
We are asking for your help in leaving us a comment on the information provided here. It's easy to do and only takes a few minutes. We appreciate your feedback.
Thanks for being part of the community!
Kevin
Remember to claim your Bonuses!
Bonus #1: 1,000 High Traffic, Low Competition Keywords
Download 1,000 hand-picked keywords revealed with the information vital for SEO success. Download the list today as our free bonus to you!
Bonus #2: Niches, Keywords, Success
Download your Niche Research Bonus and discover how to implement Jaaxy to reveal hot niches in moments. This guide will be your guidebook for Niche Research!
Bonus #3: Domain Industry Secrets
Tips for entering the billion-dollar online marketing industry. Your guide to low-cost domains and how to market them for considerably more money. 
Find domain flipping made uncomplicated with Jaaxy.