Hello to all the aspiring entrepreneurs and side-hustle champions! 🌟 Today, I'm going to spill the beans on a platform that's an absolute treasure trove for anyone looking to dive into the world of affiliate marketing. Gather round because Wealthy Affiliate is going to be your new partner-in-crime in building your online empire. 💼🚀
What exactly is Affiliate marketing?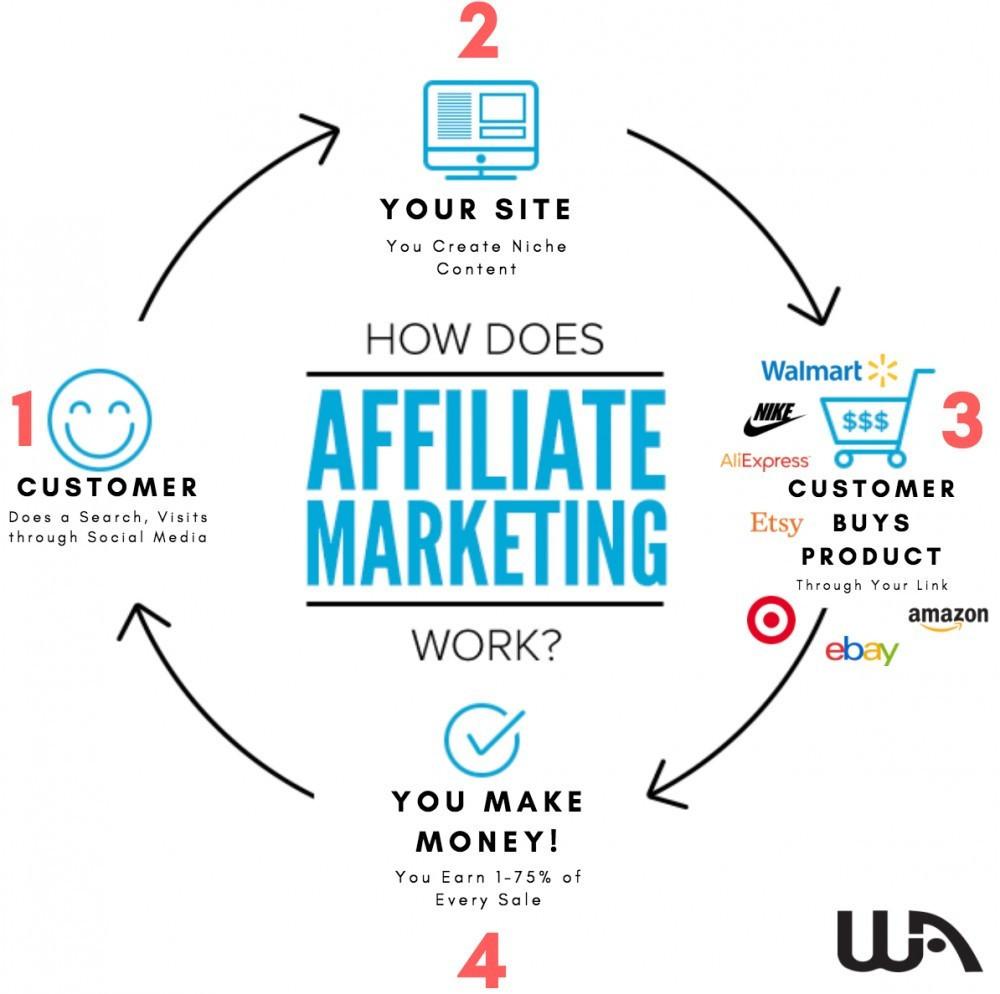 Affiliate marketing is a popular online business model where you earn commissions by promoting other people's or companies products and services. Think of it as being a middleman between a seller and a buyer. Here's how it works step by step:
Choose a Product or Service to Promote: First, you choose a product or service that you believe in or are passionate about. It could be anything from a book, skincare product, software, or service, to an online course.
Join an Affiliate Program: Once you've chosen a product or service, you'll need to join an affiliate program. This program is run by the company or a third party, and it's what enables you to earn commissions for sales. Some popular affiliate programs include Amazon Associates, ClickBank, and Commission Junction.
Get Your Unique Affiliate Link: Once you're part of an affiliate program, you'll be given a unique affiliate link. This link tracks whenever someone clicks on it and makes a purchase.
Promote the Product or Service: Now, it's time to spread the word. Share your affiliate link through various channels – this could be through a blog, social media, email newsletters, or even a YouTube channel. The goal is to reach an audience that would be interested in the product or service you're promoting.
Earn Commissions: Whenever someone clicks your affiliate link and makes a purchase, you earn a commission. This commission can range from a small percentage to a significant amount, depending on the product and the terms of the affiliate program.
Affiliate marketing can be a lucrative way to earn income, but it requires effort, strategy, and sometimes patience. It's important to promote products or services that you trust and believe in, as this will make your marketing efforts more genuine and effective.
What is Wealthy Affiliate?
Let's kick things off by cracking open what Wealthy Affiliate really is. Imagine a one-stop shop for everything affiliate marketing – like a buffet, but instead of food, it's loaded with tools, training, and a community to help you build your online business. Yeah, that's Wealthy Affiliate for you!
Here's Why Wealthy Affiliate is a Game-Changer:
Now let's dive into why Wealthy Affiliate is like the golden ticket 🎫 to the chocolate factory of online business.
Learn the Ropes… and Then Some!
What are the costs associated with Wealthy Affiliate?
How much effort is required to succeed in affiliate marketing through Wealthy Affiliate?
What kind of support does the community offer to new members?
Wealthy Affiliate is like that wise old mentor in movies who teaches the hero all the secret techniques. 🧙 With a treasure chest of training materials, webinars, and courses, you'll learn the ABCs and the XYZs of affiliate marketing. And guess what? It's all in easy-to-digest, bite-sized pieces, so you won't get a brain freeze!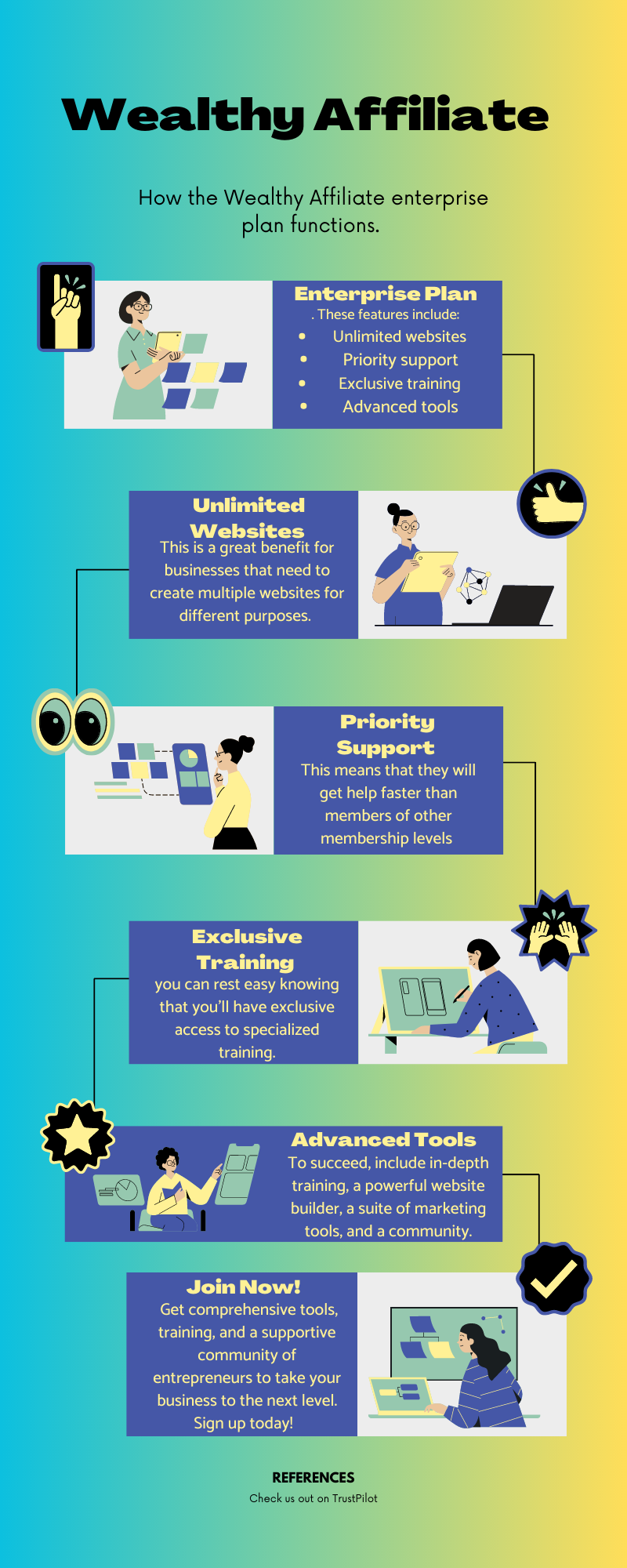 Now, let's talk about the effort required to succeed in affiliate marketing through Wealthy Affiliate:
Affiliate marketing, in general, requires consistent effort, especially when you're starting.
With Wealthy Affiliate, you get the tools and training, but it's up to you to put in the work.
This includes going through the training, building your website, creating content, and promoting products.
It can take time (sometimes several months) to start seeing substantial results.

As for the support provided by the Wealthy Affiliate community:
Community Interaction: The Wealthy Affiliate community is very active, and you can ask questions, participate in discussions, and share your experiences.
Training from Members: Besides official training, members often create their own training materials and tutorials, which you can access.
Live Chat and Support: There's usually a live chat for immediate help and also a system to ask questions that experienced members and sometimes the founders themselves answer.
Private Messaging: With a premium membership, you can send private messages to other members or even the founders for personal assistance.
Newbies usually find the Wealthy Affiliate community to be very supportive and helpful, which is a great asset, especially if you're diving into affiliate marketing for the first time.
However, keep in mind that success ultimately depends on your own efforts and dedication.
Tools, Tools, and More Tools
Think of Wealthy Affiliate as your trusty utility belt. 🛠️ From website building and hosting to keyword research tools, it's packed with everything you need to carve your niche (pun intended!) in the online world.
A Community that's Got Your Back
Stepping into something new can be scary, but not when you have a whole tribe cheering you on. Wealthy Affiliate boasts a community of like-minded hustlers. It's like a cozy club where you can exchange ideas, get advice, or just chat about how your cat knocked over your coffee this morning. 🐱☕
Earn While You Learn
Wealthy Affiliate not only teaches you how to make money through affiliate marketing. But also lets you earn through its own affiliate program. It's like getting paid to learn – talk about a win-win!
Your Pace, Your Space
Whether you're a night owl 🦉 or an early bird 🐦, with Wealthy Affiliate, you can learn and work at your own pace. It's all online, so whether you're in your home office or sipping a pina colada on a beach, Wealthy Affiliate is right there with you.
Wrap-Up and Takeaway
If you've dreamed of building an online business but don't know where to start, Wealthy Affiliate is like a compass that guides you through the rough seas 🌊 to the treasure island 🏝️ of affiliate marketing success.
Get ready to roll up your sleeves, soak in knowledge, and become a part of a community that's all about turning dreams into reality. See you at the top!
Thanks,
Kevin
*Disclaimer: As with any platform, results may vary. It's important to put in the effort and dedication to making the most out of what Wealthy Affiliate offers.*
🚀 Hey folks! Get ready to turbocharge your online biz dreams with **Wealthy Affiliate**! 🌟
Here's why it's the ultimate wingman for your online adventures:
📘 Learning Made Fun: Who needs business school? Wealthy Affiliate is like a crash course in online success. It breaks down the mumbo-jumbo into fun, easy lessons.
🏗️ Website Whiz: Build websites like you're stacking pancakes! 🥞 Simple, smooth, and super satisfying.
👯 Friends Galore: Join the WA fam! A buzzing community where everyone's trading secrets and cheering each other on. High-fives all around! 🙌
🔨 Toolbox Deluxe: Keywords, hosting, content – WA's got a treasure chest of tools to make your biz shine like a diamond. 💎
✨ Earn as You Learn: With WA's affiliate program, make some extra cha-ching while you build your empire.
Bottom line: If you wanna kickstart your online business, Wealthy Affiliate is like a golden ticket on a silver platter. Grab it and run like the wind! 🎫💨
Go ahead, dive in, and make some waves! 🌊
#WealthyAffiliate #KickstartYourBiz #MakeWaves