How To Write That Accomplishes What You Need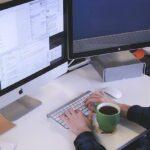 Write with your audience in mind. We've all been there before. We sit down to write a blog post, but after a few minutes, we realize that we have no idea what we're doing. What are we supposed to accomplish with this blog post? Who is our audience? How do we make sure that they'll stick around until the end?
Understand the purpose of the blog post.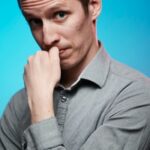 Before you can sit down and begin crafting your latest blog post, you need to take a step back and think about the post's purpose. What do you want it to accomplish? Are you looking to inform your readers, entertain them, or both? Once you know what the goal of the blog post is, only then can you start writing with your audience in mind. Keep them engaged by making sure your content is relevant and interesting – after all, that's why they're reading your blog in the first place!
Create Quality Content Consistently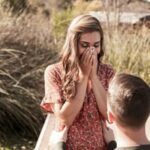 This is one of the most important aspects of successful blogging. After all, you can only generate an audience for something you're willing to commit to. Just like any other habit, creating quality content on a regular basis takes time and consistency. Don't worry about the number of posts in the beginning; instead, focus on creating high-quality posts that truly resonate with your audience.
 Figure out who the audience is
If you want to ensure that your blog post is effective, you need to start by figuring out who the audience is. Only then can you write with them in mind and produce content that will engage them. Keep these important tips in mind and see just how successful your blog posts can be!
 Write in a way that will keep the reader engaged.
Audiences are why we write. Without an audience, there would be no purpose to the writing. It is important always to consider your audience when you sit down to write anything, whether it be a blog post or a piece of fiction. Who are you writing for? What do they want or need to hear from you?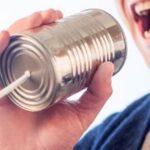 How can you best deliver that message in a way that will keep them engaged throughout the entire piece? You can only honestly answer these questions once you have a clear understanding of what your goals for the piece are. 
When you are clear on what audience you are writing for, you can craft content that will resonate with them. Don't be afraid to give it to them straight because you want them to come back for more.
Stop Wasting Time
Most writers waste a ton of time and energy on nonsense that doesn't matter. You can't afford to do that anymore. The clock is ticking. The best way to maximize your writing time is to find the shortest path between two points.
Conclusion,
You can only write a blog post once you clearly know what it needs to accomplish. You should always write with your audience in mind. You should always ask yourself, "How can I improve the lives of my readers?" How to Create Content That Resonates
One of the biggest challenges that content creators face is creating content that resonates with their readers and makes a real, lasting impact. To create content that resonates, you must write about topics your audience is interested in.
Every marketer faces that moment when they need to write content but needs help knowing where to start.
When you're in a pinch for time or hungry for inspiration, try utilizing this one tip that works like magic every time!
And for those who want a one-stop-shop for all your writing needs, I recommend CopySmith, a cloud-based application that can be easily accessed from any device through an internet connection.
It is the first AI-based content and copywriting platform that can help create, edit, format, and optimize content. Marketers develop CopySmith for marketers.
CopySmith has a wide range of features, including an AI-based grammar and spelling checker, content optimization, and an AI-based topic research tool.
It is an AI-based content and copywriting platform that can help create, edit, format, and optimize content.
Check it out! It is free to see!
Thanks,
Kevin
Use keyword research to find popular search terms.
Keyword research is one of the best methods for finding topics to blog about. It involves looking up popular search terms that people are using in order to find information on the internet.
By understanding what people are searching for, you can provide them with valuable content that meets their needs.


There are a few different tools you can use in order to conduct keyword research. Jaxxy Keyword Planner is a great option, as it allows you to see how often specific keywords are being searched for. You can also use Google Trends, which provides insights into global search trends over time.
Getting more done in less time
One of the best ways to increase productivity and get more done in less time is to develop strong writing strategies.
Whether it's streamlining your email process, taking practical notes, or mastering the art of the to-do list, learning how to write more efficiently can significantly impact your workday.
Of course, different people will find various writing strategies helpful, so it's important to experiment with different approaches until you find one that works well for you.
What are your thoughts?
Differentiation is vital to success. 
Have a comment or question? Let us know below! 
This article contains affiliate links. Clicking on one of these links and making a purchase may earn the author a small commission.
Thanks for being part of the community!
Kevin
Remember to claim your

 Bonuses!
Bonus #1: 1,000 High Traffic, Low Competition Keywords
Download 1,000 hand-picked keywords revealed with the information vital for SEO success. Download the list today as our free bonus to you!
Bonus #2: Niches, Keywords, Success
Download your Niche Research Bonus and discover how to implement Jaaxy to reveal hot niches in moments. This guide will be your guidebook for Niche Research!
Bonus #3: Domain Industry Secrets
Tips for entering the billion-dollar online marketing industry. Your guide to low-cost domains and how to market them for considerably more money.
Find domain flipping made uncomplicated with Jaaxy.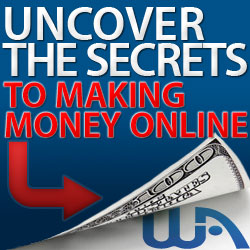 Are you interested in making money online? Wealthy Affiliate is the leading affiliate marketing training site that can teach you how to start your own business and make money through affiliate marketing. It's easy and affordable to begin with affiliate marketing, so why not try it?
Creating your own website is easier than you think. At Wealthy Affiliate, we'll show you how to succeed in affiliate marketing successfully. Learn more about our program and sign up today!