How To Take Your Writing To The Next Level
Are you ready to take your writing confidence to the next level? If so, check out these five tips to help you become a more confident writer. From business blogging to personal journaling, these strategies will give you the boost you need
If you're like many writers, you occasionally struggle with confidence. You might feel like your writing isn't good enough or that you'll never be as successful as your favorite authors. But the truth is, everyone struggles with self-doubt at times. The important thing is to keep writing and to find ways to boost your confidence when it starts flagging. Here are five tips that can help.
Struggling with confidence is expected when writing.
If you're a writer, it's likely that you've struggled with confidence at some point in your career. After all, writing is a highly personal activity, and it can be difficult to put yourself out there for fear of rejection or criticism. However, I'm here to tell you that struggling with confidence is normal for writers!
In fact, many of the most successful writers have faced similar struggles. The key is to find ways to overcome your fears and doubts so that you can continue honing your craft and sharing your voice with the world.
Build your writing skills.
When it comes to building confidence as a writer, there is no better way than to improve your writing skills. The more you write, and the better you write, the more confident you will feel about your abilities. Mastery comes with practice, and writing regularly will help you build those skills.
Tips to help boost writing confidence:
There's nothing quite like the confidence boost that comes from writing well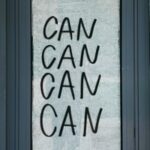 . When you know your words have an impact, they can motivate you to keep going – whether you're blogging for business or personal pleasure. Here are five tips that can help improve your writing confidence today:
1. Find your voice. Every writer has a unique perspective and way of expressing themselves – so find what works for you and run with it! Whether it's a specific genre or style, once you've found what feels natural, stick to it. Your readers will appreciate your authenticity and consistency.
2. Don't be afraid to look it up. A lot of times, when we're writing, we make assumptions about the spelling, meaning, or even pronunciation of certain words. It's smart to check out the definition of a word before using it. The last thing you want is to confuse your reader or make them think you don't know what you're talking about.
3. Use a spell checker. It's so important to proofread your writing before you hit save. Typos can draw unwanted attention to your content and even change the meaning of your message. Unfortunately, we're only human. We all miss the occasional mistake, but that's why spell checkers exist! Don't be afraid to use the tool to make sure your writing is on point.
4. Read it aloud. It's pretty easy to spot mistakes when you read them out loud. Reading your writing aloud is a great way to catch awkward wording and grammar. Plus, it can help you figure out the flow of your article, which will make it easier to write and more engaging to read.
5. Find an editor you trust. Having an editor you trust it can be a huge asset. Even the most seasoned author can benefit from another set of eyes. An editor can catch things you may have overlooked and offer insights into how people will react to your writing.
The first step to improving your writing is just doing it. Set aside time in your schedule to get used to writing regularly. An easy way to make this commitment is by adding a 30-minute "write" slot every day. The more you write, the better you'll get — faster than you expect!
GRAMMARLY is the perfect tool for writers of all levels to improve their skills and confidence. Get Grammarly now to start writing with confidence! Download Grammarly. It's Free to See!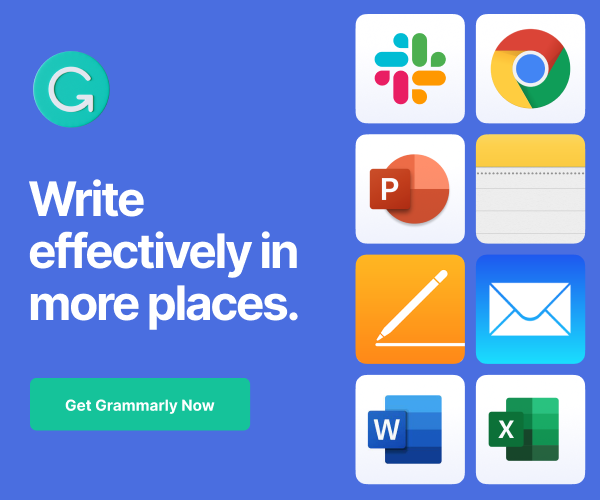 Thanks,
Kevin
Getting more done in less time
One of the best ways to increase productivity and get more done in less time is to develop strong writing strategies.
Whether it's streamlining your email process, taking practical notes, or mastering the art of the to-do list, learning how to write more efficiently can significantly impact your workday.
Of course, different people will find various writing strategies helpful, so it's important to experiment with different approaches until you find one that works well for you.
What are your thoughts?
Differentiation is vital to success. 
Have a comment or question? Let us know below! 
This article contains affiliate links. Clicking on one of these links and making a purchase may earn the author a small commission.
Thanks for being part of the community!
Kevin
Remember to claim your

Bonuses!
Bonus #1: 1,000 High Traffic, Low Competition Keywords
Download 1,000 hand-picked keywords revealed with the information vital for SEO success. Download the list today as our free bonus to you!
Bonus #2: Niches, Keywords, Success
Download your Niche Research Bonus and discover how to implement Jaaxy to reveal hot niches in moments. This guide will be your guidebook for Niche Research!
Bonus #3: Domain Industry Secrets
Tips for entering the billion-dollar online marketing industry. Your guide to low-cost domains and how to market them for considerably more money.
Find domain flipping made uncomplicated with Jaaxy.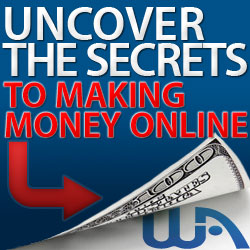 Are you interested in making money online? Wealthy Affiliate is the leading affiliate marketing training site that can teach you how to start your own business and make money through affiliate marketing. It's easy and affordable to begin with, affiliate marketing, so why not try it?
Creating your own website is easier than you think. At Wealthy Affiliate, we'll show you how to succeed in affiliate marketing successfully. Learn more about our program and sign up today.