Blogging can be a lot of work. It takes a community manager or content marketer hours upon hours to craft the perfect piece and make it look beautiful on digital screens.
But it doesn't have to be that way! With easy blog ideas, you're just 30 minutes away from posting your following blog content!
Brainstorm a list of ideas.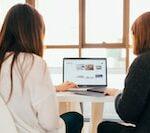 One way to come up with different blog post ideas is to brainstorm with a colleague or friend. Their perspective might be something you hadn't considered before, helping you discover fresh and unique ideas that will resonate with your audience.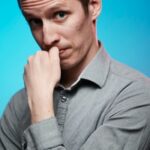 When creating a list of potential topics, make sure to think outside the box and consider what makes your company or service different.
This will help it stand out from other brands in your industry and draw attention to what you offer that others do not. One way to generate ideas for blog posts is by brainstorming with colleagues or friends.
Check out other blogs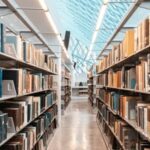 in your niche to see what topics they're talking about. Where do you start when it comes to creating quality content? You could spend hours researching, drafting, and editing your post, only to realize that no one really cares.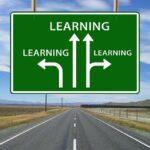 One of the best ways to make your content stand out is by taking a different approach — try incorporating a new angle or perspective.
Taking a different approach will help you generate more interest in what you're saying and ultimately drive traffic back to your site.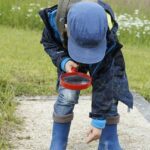 To get started, research what other blogs in your niche are already talking about, seeing as there's already a demand for this information.
From there, take these topics and add your own unique spin on things — what perspective can you offer that others haven't already?
Use social media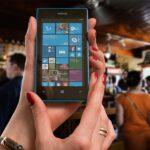 to see what people are talking about that relates to your niche. Reddit is an incredible resource for getting insights into what people in your niche are interested in.
You can find conversations happening on Reddit and join the discussion by providing exciting insights, helpful context, or valuable advice: the key to making this work is to provide value and not come across as just another self-promoter.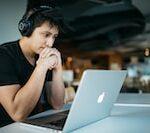 When you want to start sharing more of your own material, consider posting it on a subreddit related to your business.
There, you'll be able to expand your reach by tapping into a larger audience that may have been previously unaware of you.
Do check out our guide for marketing here.
Make a list of questions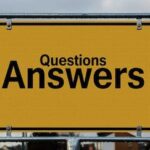 that you get asked frequently and answer in a blog post. When you can't seem to think of ideas for blog posts and time is running short — don't fret!
Gather up a list of the most common questions asked about your business and put together a blog post with all the answers.
We recommend writing out your answers on paper first, then turning them into a streamlined and organized blog post.
Conclusion,
Every marketer faces that moment when they need to write content but needs help knowing where to start.
When you're in a pinch for time or hungry for inspiration, try utilizing this one tip that works like magic every time!
And for those who want a one-stop-shop for all your writing needs, I recommend CopySmith, a cloud-based application that can be easily accessed from any device through an internet connection.
It is the first AI-based content and copywriting platform that can help create, edit, format, and optimize content. Marketers develop CopySmith for marketers.
CopySmith has a wide range of features, including an AI-based grammar and spelling checker, content optimization, and an AI-based topic research tool.
It is an AI-based content and copywriting platform that can help create, edit, format, and optimize content.
Check it out! It is free to see!
Thanks,
Kevin
Use keyword research to find popular search terms.
Keyword research is one of the best methods for finding topics to blog about. It involves looking up popular search terms that people are using in order to find information on the internet.
By understanding what people are searching for, you can provide them with valuable content that meets their needs.


There are a few different tools you can use in order to conduct keyword research. Jaxxy Keyword Planner is a great option, as it allows you to see how often specific keywords are being searched for. You can also use Google Trends, which provides insights into global search trends over time.
Getting more done in less time
One of the best ways to increase productivity and get more done in less time is to develop strong writing strategies.
Whether it's streamlining your email process, taking practical notes, or mastering the art of the to-do list, learning how to write more efficiently can significantly impact your workday.
Of course, different people will find various writing strategies helpful, so it's important to experiment with different approaches until you find one that works well for you.
What are your thoughts?
Differentiation is vital to success. 
Have a comment or question? Let us know below! 
This article contains affiliate links. Clicking on one of these links and making a purchase may earn the author a small commission.
Thanks for being part of the community!
Kevin
Remember to claim your

 Bonuses!
Bonus #1: 1,000 High Traffic, Low Competition Keywords
Download 1,000 hand-picked keywords revealed with the information vital for SEO success. Download the list today as our free bonus to you!
Bonus #2: Niches, Keywords, Success
Download your Niche Research Bonus and discover how to implement Jaaxy to reveal hot niches in moments. This guide will be your guidebook for Niche Research!
Bonus #3: Domain Industry Secrets
Tips for entering the billion-dollar online marketing industry. Your guide to low-cost domains and how to market them for considerably more money.
Find domain flipping made uncomplicated with Jaaxy.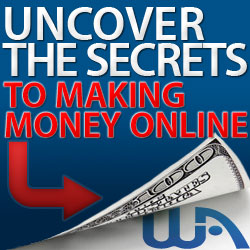 Are you interested in making money online? Wealthy Affiliate is the leading affiliate marketing training site that can teach you how to start your own business and make money through affiliate marketing. It's easy and affordable to begin with affiliate marketing, so why not try it?
Creating your own website is easier than you think. At Wealthy Affiliate, we'll show you how to succeed in affiliate marketing successfully. Learn more about our program and sign up today!