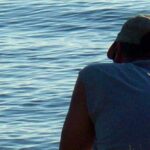 If you're like most people, you don't have a lot of spare time on your hands. But what if I told you that it is possible to research and write your blog in just one day? In this post, I'll show you how to do just that!
It is possible to research and write a blog in one day.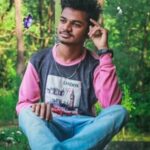 Assuming you have a topic in mind, there are a few ways to go about researching for your blog. Checking search engines and general websites can give you an idea of what information is out there on your topic.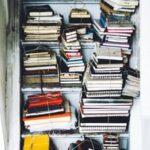 However, look into academic journals or other scholarly materials if you want more reliable sources. Another option is to attend relevant conferences or events related to your topic; this way, you can hear first-hand accounts and get ideas from experts in the field.
In order to do this, you must be organized and have a plan.
In order to find topics for your blog, you must be organized and have a plan. The best way to do this is by using a research tool like Jaxxy Keyword, Google Scholar, or the Keyword Planner in Google Ads.

Once you have found a topic that interests you, make sure to evaluate your sources and take note of any important information.
First, come up with a list of topics that you want to write about
When it comes to finding topics to blog about, one of the most essential steps is research. Coming up with a list of potential topics is a great start, but you'll need to do some digging to find information that will make your blog posts truly stand out.  Here are a few tips: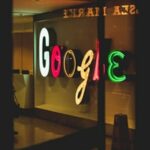 1. Utilize search engines – Use Google, Bing, or another search engine to help you find relevant information for your topic.
 2. Use social media – Social media is an excellent resource for finding ideas to write about. Take a look at your Facebook, Twitter, etc., and see what your friends and followers are talking about.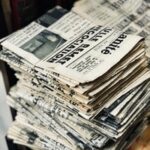 3. Find industry news – Don't just rely on people in your network to give you information — find industry news sources like blogs and websites to obtain information that will help you craft your posts 
4. Find relevant podcasts – Podcasts are great for learning about a particular topic. Listen to podcasts in your genre or industry to find new and exciting information that you can use for your posts. 
5. Repurpose content: People want information fast in this day and age of information overload.
They only have time to read part of the blog post in length, but it's okay to repurpose some of your best content on social media.
Then, choose one topic and do some research on it.
Depending on the subject, there are a number of different ways to go about this. If your chosen topic is something historical, start by looking through primary sources like diary entries or letters from the time period.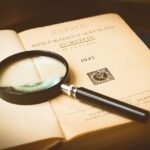 Concerning science-based topics, reading through scientific journals can give you a good base of information. For more general topics, news articles or opinion pieces can provide fodder for discussion. The important thing is to find reputable sources that will help you write an engaging and informative blog post.
After that, sit down and start writing your blog post!
After you've decided on a topic, it's time to start the writing process! Sit down and brainstorm some ideas for your post. What are some points you want to make? What information do you need to include?

Once you have a general idea of what you want to write about, it's time to start researching. Use keywords and search engines to find reliable sources to help back up your claims in the blog post.
Getting more done in less time
One of the best ways to increase productivity and get more done in less time is to develop strong writing strategies.
Whether it's streamlining your email process, taking practical notes, or mastering the art of the to-do list, learning how to write more efficiently can significantly impact your workday.
Of course, different people will find various writing strategies helpful, so it's important to experiment with different approaches until you find one that works well for you.
What are your thoughts?
Differentiation is vital to success. 
Have a comment or question? Let us know below! 
This article contains affiliate links. Clicking on one of these links and making a purchase may earn the author a small commission.
Thanks for being part of the community!
Kevin
Remember to claim your

Bonuses!
Bonus #1: 1,000 High Traffic, Low Competition Keywords
Download 1,000 hand-picked keywords revealed with the information vital for SEO success. Download the list today as our free bonus to you!
Bonus #2: Niches, Keywords, Success
Download your Niche Research Bonus and discover how to implement Jaaxy to reveal hot niches in moments. This guide will be your guidebook for Niche Research!
Bonus #3: Domain Industry Secrets
Tips for entering the billion-dollar online marketing industry. Your guide to low-cost domains and how to market them for considerably more money.
Find domain flipping made uncomplicated with Jaaxy.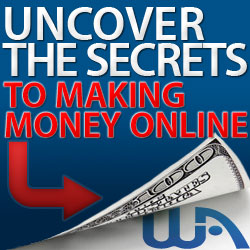 Are you interested in making money online? Wealthy Affiliate is the leading affiliate marketing training site that can teach you how to start your own business and make money through affiliate marketing. It's easy and affordable to begin with, affiliate marketing, so why not try it?
Creating your own website is easier than you think. At Wealthy Affiliate, we'll show you how to succeed in affiliate marketing successfully. Learn more about our program and sign up today.