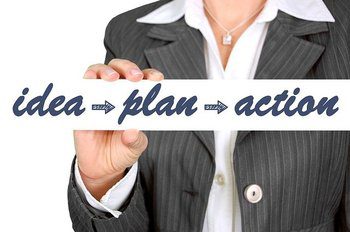 What is a Call To Action on a Website
What is a Call To Action?
A call to action is vital for any ad, landing page, website, or email. It's the moment where you ask your customer to take a specific action.
This is the part where you ask them to sign up for your list, buy your product or service, or take some other next step. Today, we're going to learn all about the call to action from the perspective of a freelance copywriter.
Calls to action are the most critical part of any ad, landing page, website, or email. This is what convinces most people to take some action.
It is an integral part of any marketing campaign. The fact that you have an ad on your website is proof of this.
Suppose you have a social media account, podcast, or any other kind of media. In that case, you know that you don't have to beg your customers to buy your product or service.
An email is a widespread tool for selling. The top 12 most downloaded emails by Google contained calls to action. Email is a potent tool to sell because it allows you to write a defined and pre-written email. While other kinds of email campaigns work, they don't achieve the same results.
The best marketing emails we have found also contain a compelling call to action. This is why calls to action are essential in SEO and content marketing and why you need to create your own.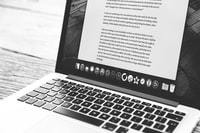 Defining Your Call To Action
Creating a call to action is a stressful process. If you don't include this crucial part of your copywriting, your campaign will be doomed from the start. To make your copywriting effective, you need to answer the following questions first.
Here is a brief definition of a call to action. To finish our story about how and why to set a call to action.
Call to action 
1. How to create it
2. Why include it 
3. Marketer's role
How To Write a Call To Action for a Blog Post
Whenever you write a blog post, it's crucial to think about what you want your readers to do after reading the post. In this case, you want your readers to download your free workbook.
You need to include a call to action at the end of your blog post to make this happen. You can do this by changing the heading, including a link that takes viewers to an offer.
You can load the file you want them to download by linking to it from within the post (see image below), or you can include a call to action in the post itself (see image below).
If you include a link in the body of your post, this link will point right back to your download, but if you choose to have a call to action in the post, this will direct viewers to download the workbook.
Monthly report infographic (Infographic)
Since day one, the infographic (i-phrase) has been our hallmark content play for our blog and social channels.
We were able to design, create, and promote all our infographics over all of this time because we produced them to gather more free content.
You might notice a trend here: nearly all of our infographics that we've produced over the last year have included a call to action at the end.
This goal was the main focus of our last (and successful) infographic project. The goal was to share valuable data and insights about local search trends in a visually exciting way.
We gathered government and industry data from several sources. We organized it into a flow chart to easily see the data and how it helped you understand the local search landscape.
Based on feedback from our blog readers, our graphic designer, "me," makes the finalized version of the visual much easier to understand.
Instead of explaining everything in a Venn diagram, he incorporated the calls to action at the top of the graphic.

How To Write a Call To Action for an Advertisement
A call-to-action is a powerful way to get people to take a specific action. 
It can be as simple as saying "Subscribe now!" or "Call now!" or "Buy now!"
If you want your content found on the first page of Google for your target keyword, you need a call-to-action to get people to start reading, sharing, and linking to your content using the information from Jaaxy, the world's most advanced keyword tool.
There are many different factors to consider when deciding what type of call-to-action will work best for your content.
Here are some questions you may want to ask yourself:
What is the brand value?
How does the target keyword name match up with the brand name?
Does that help searchers infer the fact that this content applies to what the brand believes in?
Would people start clicking on that Call-to-Action if it wasn't so strong?
How much search volume does the target keyword receive?
Does the potential traffic loss due to not ranking (people clicking the back button) outweigh the potential gained through the ranking?
You may also want to test different CTAs and AAs to see what seems to work best for your results.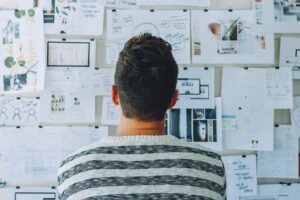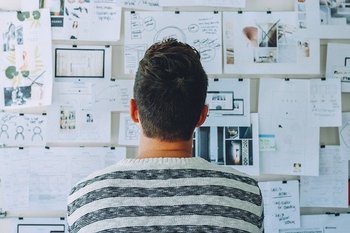 How To Test a Call To Action
Choose a relevant target keyword and place it into the meta description tag of your webpage.
Place a powerful Call-To-Action (CTA) in the URL of the page with the target keyword.
Include this CTA on the page with your desired Call-To-Action.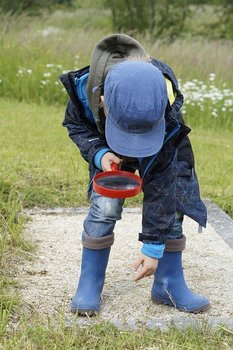 Action for Clarity
If possible, don't use the landing page template provided by the social media sites.
Find a custom landing page template of your design and place your desired CTA.
TIP: Be sure your JavaScript AKA JavaScript trigger is set up correctly for Google to display your CTA. You can find a step-by-step how-to on this Moz Learning Center.

How To Write a Call To Action for Your Website's Homepage
A call to action is your opportunity to tell your customer what you want them to do next. It's what you want them to do, so you can get them to buy or sign up or do whatever it is you're trying to get them to do.
If you're selling software, a call to action is what you want the customer to do after your eight-minute sales pitch.
A good call to action will specify what you want the customer to do. It can also explain why you're going to do that thing.
A call to action has three different functions. If you're selling SEO PRO, its primary function is to ensure that our subscriber base knows they're getting PRO.
For example, suppose we're selling email marketing software. In that case, the primary function of our call to action is going to be "Sign up or upgrade now!"
The ad should be straightforward for your customer to understand. 
If you're selling apparel online, that primary function will be "Shop now!" and again, very easy.
Then, of course, we're going to have our secondary function, which will inform our subscribers what they need to do next for us to continue selling them to.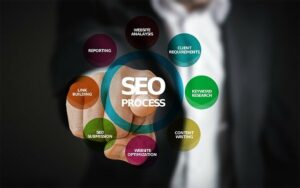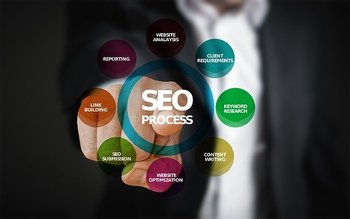 What Content Needs To Be On The Page?
So, we have defined what a call to action is, what kinds of content need to be effective?
Every time we create a new piece of content (whether it's a landing page, a blog post, a newsletter, etc.), the question we always ask is:
How does this help solve the needs of my target customer?
If you're selling apparel online, there's typically a ton of different products.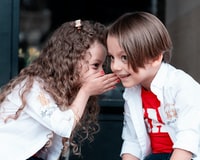 Examples of Good Calls-To-Action
Your call-to-action is the most important piece of copy on your landing page. A call-to-action is the part of your landing page where you ask someone to take action.
Suppose your landing page doesn't include a call-to-action. In that case, the person will go on your competition's landing pages to look for alternatives.
Because you don't control their decisions, they must know what you're offering and what they have to do.
Your CTAs should help the person understand what it is that you want them to do. When writing your CTA copy, avoid being misleading. A good idea is to write off the most obvious CTA that leads to conversion and create additional CTA options.
This section of your landing page should:
Focus on taking the person to the desired action.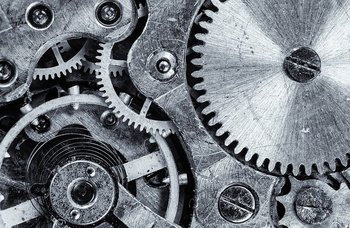 Consider Consistency
As the copy for your CTAs varies across industries, it's essential to create a landing page template that consolidates the most important CTAs.
Whenever possible, insert a link for another person to view or download your research, survey results, resources, or more beneficial for your new landing page campaign.
You're with your CTAs should vary across industries. While specific industries may have traits that differ from country to country, there are similarities in how your audience interacts with information when it's presented in these particular industries.
While templates differ in formatting, most of the time, they follow these best practices to have a good as possible chance of converting people to customers.
Wherever possible, try to avoid duplicate CTAs. It is always better to have an answer to a question versus providing numerous options such as an "Apply" button, a "Request More Information" button, or "Take a Free Demo."
In some cases, people may not understand what exactly you want them to do.
I am happy that you made it to my "CALL TO ACTION." Below you can "Take a Free Demo." of all the business tools at the "ONE STOP BUSINESS SHOP!" 
Cheers,
Kevin