Blog Writing Tips For Beginners
My blog writing tips for beginners is an excellent way to establish yourself as an expert in your field, build trust with readers and attract new customers. But how do you go about writing a blog? And how do you make sure it's effective. In this post, we'll look at the tools you can use, the type of content you can include, and some of the pitfalls to avoid.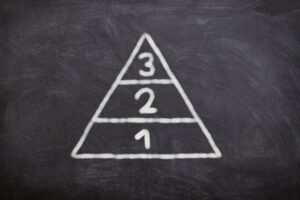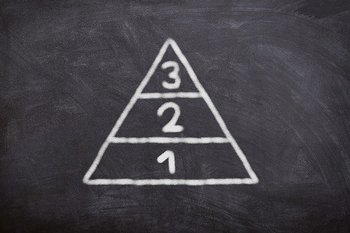 Starting Your Blog
 
There are three main ways to start your blog.
 
Get someone else to do it for you.
 
Do it yourself
 
Do it yourself with a consultant or expert.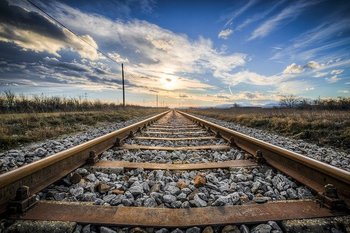 You may not have the time or personnel to start a blog as a startup. Therefore, hiring someone to do it for you is probably the best way to start. It guides planning a blog, creating content, and other tactics to get it right. Creating a blog can communicate your expertise to current and future customers, boost your search rankings, and provide a platform for sharing your message.
This guide will explain how to create a blog, including:
Planning your blog's content
Designing your blog
Blogging best practices
Creating content for your blog
Write a Blog Post Template
What a great way to kickstart your blog! Having a blog post template stored somewhere will save you much time and help you look professional. A blog post's main ingredients should have a few shortcuts to save time. Please give it some thought. Learn More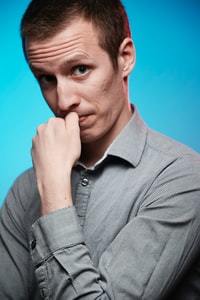 What To Write About?
The type of content you include in your blog will depend on your target audience and the purpose of your blog. For example, if your blog is aimed at investors, you might include tips on investing in certain companies or how to manage your stock portfolio best.
If it's aimed at small businesses or startups, you might consist of how-tos and guides on building your business or creating a successful Kickstarter campaign. The more specific your blog is, the better. For example, if you're a fashion blogger, it's probably best to blog about style tips, dress for your body type, shop for your body type, etc.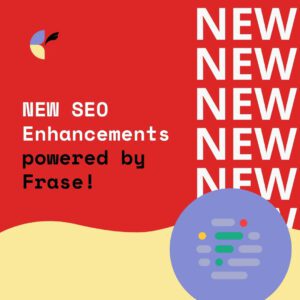 If you're a fashion blogger writing about how to shop for your body type, you might want to incorporate various body measurements into your blog, such as bust, thigh, waist, etc. If you run a fashion blog, you might write about the latest trends and what pieces to wear for special events.
The amount of content you publish will also depend on how frequently you post. If you update your blog daily, you will be writing more content than someone who updates weekly. It also depends on how long your article is; a more comprehensive report may require more content.
However, you shouldn't fret if you lack content. It will happen! It doesn't matter what you write about. Just make sure the content is useful, entertaining, and engages readers.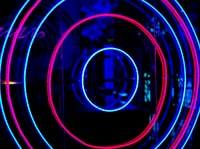 Always Aim to Improve Your Writing
Even if you're an excellent writer, you should always be trying to improve your writing. You can do this by reading your blog posts back to yourself and making edits and improvements as necessary. You can also run your paper through a grammar checker to ensure it is as error-free as possible. See how [HERE]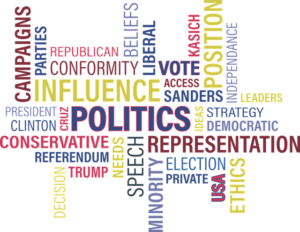 Niche Blogs
There are many niches you can choose to target with your blog. It can be a blog about books or even an iPhone blog. Whatever you choose, you'll want to figure out the content you'll include in your blog. Perhaps it will just be reviews of books you've read or other article ideas. You'll have to experiment with a few things to determine what works best for you.
While you may be a complete beginner at blogging, you may have some knowledge or experience in one of the other areas. If you have a background in business or investing, you might include tips for a specific niche on your blog. Put your skills to use and share your knowledge with the world – start a blog!
Begin [Here]!
That depends on where you live. Many public places will require you to have a permit for sales. However, it would likely be fine in a friendly, family-friendly environment as a kid.
If you plan on selling street food, you'll need a permit. But you can probably get away with a small table between a few parking spaces in a nice neighborhood as a kid.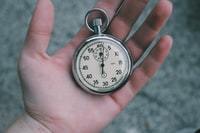 Want to learn all of the basics of blogging? Check out this 30 Day Blogging Challenge. You'll be blogging in no time!
Make Money Through Affiliate Programs What's an affiliate program? Learn More
You'll need to think carefully about what type of blog to start. If you're a great baker and want to share your recipes with the world, consider creating a food blog. If you have lots of money to invest, start a financial blog and provide tips and advice to people looking to make intelligent financial decisions.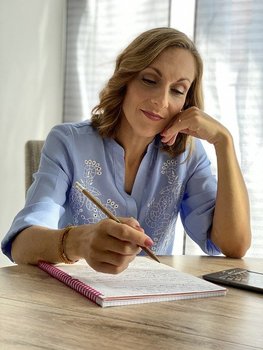 Take Online Surveys and Paid Focus Groups
While this won't make you a fortune, you can make extra money by completing online surveys and focus groups. Paid surveys are one of the most convenient ways to make money if you know how to get started. Many sites will pay you to participate in market research, especially if you have in-depth knowledge in a particular field.
You're probably already seeing articles about how you should be paid for your content online. But the reality is that you will need to deliver some unique content and build a sizeable audience before you can hope to begin earning a stable income from your blog. While you wait for that to happen, there are other ways to make money online. Here are my top 3 tips for monetizing your blog: Promote other people's products. Learn More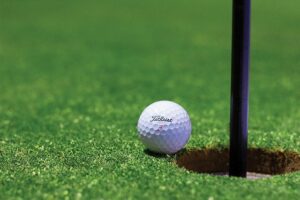 Start a YouTube Channel
If you're more of a visual learner, try your hands at YouTube. The platform offers you the chance to share videos of your creation or even just your favorite music videos. Again, you'll be competing with millions of other content creators for views, but YouTube is a fantastic way to earn a living if you get there. YouTube is the second-largest search engine globally, with over one billion users!
It presents an incredible opportunity for anyone willing to put in the time and effort to learn the ropes. Here's a short overview of how to start a YouTube channel to get you started:
Step #1: Find a topic to talk about
The first step to getting started with YouTube is finding a topic you're genuinely interested in. YouTube has over 1 billion users and is the second largest search engine. YouTube is owned by one of the biggest companies in the world. You can make money on YouTube in a few different ways.
Sign up For a Google AdSense
You can sign up for a Google AdSense account. This is an easy way to earn money off of your YouTube videos. Every time a user watches one of your videos, you'll get a few cents. You'll need some video equipment and editing software, but the potential to earn money is far greater than with a blog.
It's easier to make money on YouTube than you might think. The platform's built-in monetization system takes a bit of work to set up, but you'll earn money for every video once you've got it working for you. It's completely free to start a YouTube channel, and you can make money from advertisements on your videos, even if you have a small subscriber base. Video videos are incredibly engaging and can significantly boost your website or blog traffic.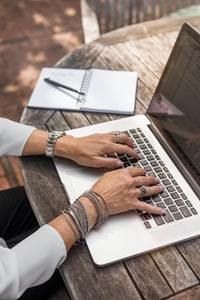 Becoming a Content Writer for Hire
As a writer, you know that there's more to content writing than just churning out words. If you want to make content writing your full-time career, here are some pointers to help you start a successful journey. Learn More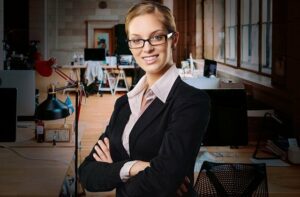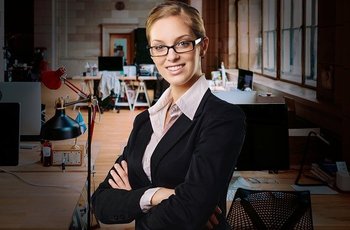 Become a Successful Freelance Writer
You're not alone if you've ever dreamed of quitting the rat race and becoming a freelance writer. But how do you go about winning assignments and standing out from the crowd? So how do you get started? How can you become a freelance writer? These are the areas where you need to focus: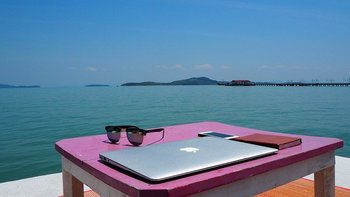 Show a Strong Portfolio
If you want to become a writer, you will have to show your strength in content creation. If you're going to become a freelance writer, you will have to show that you can write quality content. It is necessary to register for a blog. But it's also great if you can write for other places.
You have first to prove that you have the skills. The following blog post will give you strategies to get started in this competitive space. Many freelance writers are just beginning, so you're not alone if you're starting your freelance writing career. If you have to go at it alone, you can learn from many freelance writers already ahead of you. You can learn from their successes and failures.
Most writers will have to take several steps to become successful. The first step is to get the word out. You'll have to develop your profile on social media, target companies with your writing, and try to build your brand. You'll also have to increase your knowledge of writing content and SEO and social media marketing. While it is essential to have a degree in English, you can make up for it with experience, passion, and creativity.
There are many places you can look to get your first freelance assignments and eventually build your reputation in the writing industry. This guide will help you on your way to becoming a successful freelance writer.
What Do You Want to Write?
If you want to become a freelancer, you first need to know what you will write about. Do you want to write about business or technology? What about travel, food or fashion? You need to think strategically, be creative, and most importantly, be willing to work hard and not give up. Here are some tips to get you started.
How Do I Choose a Topic?
Before you can start writing, you need to know what you will be writing about. If you are lucky enough to have been given a topic or have chosen a topic yourself, you will have to research that topic.
Before you can do any research, you need to know something about the topic. So how do you choose a subject and start researching it? For this step, you will need to decide which of these two processes you need to follow:
Write about what you know about – If you are writing a school report, for example, then you know a lot about the topic. That topic might be a history or science subject, and you have been learning about it all year. You can get started on your essay when you have a solid topic.
There are several ways to choose a topic. Ask your coach for help. If that is impossible, ask someone else. Or look around you and select a topic that interests you.
Sometimes we have to write about a topic we don't like, but we can always try to make it more attractive or funny.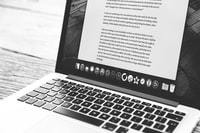 Tips for Writing the First Draft
Start with an intriguing sentence. You will learn more about this in the next post, but basically, it involves finding information that you will use as sources for your argument.
If you are doing a research essay, you will have to narrow your topic to something manageable. If your issue is too broad, you will end up with a 10,000-word report on a very general theme, which will be hard for your examiner to understand.
If your topic is too specific, your essay will be boring. I like to research more than just one source – the internet is a great place to find information.
Some tips: If you are researching a topic based on a book, read the book before you start exploring. You will then be better at finding the sections you want to write about.
Use search words like 'similar' or 'opposite.' You will find more information quicker. I have already given you some advice on doing the research at the start of this article.
It would be best if you now came up with a good idea for your essay. Your supposition statement will guide you to what you will be writing about in your writing.
It must be written clearly and concisely. It tells the reader what your whole essay will be about. A good thesis statement would be: Research shows us that 'the use of marijuana is directly related to violence in society.
If you want to get into freelance writing, you will have to start somewhere. It is one of the most competitive areas for content marketing jobs. Learn more
Choose the Right Network Marketing Company for You.- Join a network marketing company.
It is crucial to choose a company that fits your goals and lifestyle. Also, network marketing or pyramid selling is a controversial marketing strategy for selling products or services. Learn more
Choose the Right Marketing Company for You.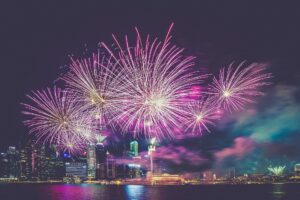 How YouTube Works
If you're like most people, it was probably a video that got you interested in your favorite product, brand, or company. With more than 1 billion users and 400 hours of new video uploaded to YouTube every minute, it's one of the fastest-growing websites in history. And with all that popularity, you probably want to know how to use this platform for your own business. Click [HERE] to learn more.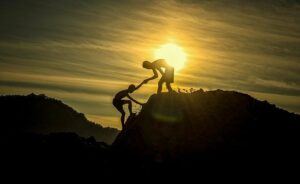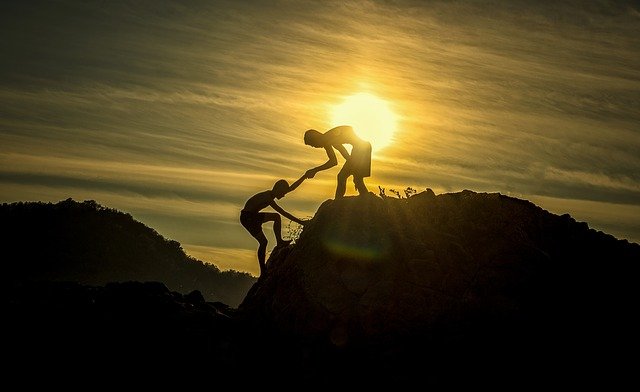 Become an Affiliate Marketer
Affiliate marketing is one of the most popular monetization strategies for bloggers — and good reason. But make no mistake, affiliate marketing is also a big commitment. A successful affiliate marketing campaign takes months of planning, execution, and tweaking. There are many moving parts, and it's easy to lose track of where you are in the process. But what if there was an easier way to get started with affiliate marketing?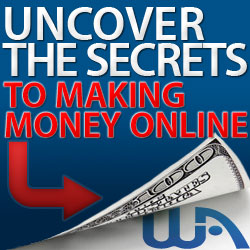 What if there was a way to set up an affiliate marketing campaign with no necessary technical or design skills in just a few minutes? Before joining any program, make sure you have a clear strategy for success. Affiliate marketing is a great way to make a passive income online, but it's not easy. After you sign up for an affiliate network, you need to create a marketing strategy.
A good affiliate marketing strategy is easy to implement and fits your business. You must know how to develop a profitable affiliate marketing strategy. If you're thinking about pursuing affiliate marketing, take the time to learn the basics first.
Find out [HERE] How to Start an Affiliate Marketing Business
You'll learn the ins and outs of launching your own affiliate marketing business, and how to turn it into a profitable, full-time business you can call your own. You'll be relying on the whims of the market to drive your revenue, so it's essential to consider the genuine potential of this channel. You need many moving pieces to set yourself up for success, but affiliate marketing can be a great source of passive income once you do.
"To succeed, your desire for success should be greater than fear of failure." You need to know what you're getting into before you can follow it. With that in mind, I will tell you precisely what affiliate marketing is — and what it isn't.
It can be much work to build your business, and it's not always easy to do. If you're thinking about starting an affiliate marketing program, here is a Platform that I can recommend. Click [HERE] to learn more.
This post was proofread by Grammarly.
Please leave them in the comments section below if you have any additional questions.
Thanks for being part of the community!
Kevin
Thanks for being part of the community!
Kevin
Hello,
As an eCommerce seller, the first physical touchpoint you'll have with a customer is when your package arrives at their door, an impactful impression is critical.
Fulfillment marketing, a cutting-edge solution crafted by my friends over at The Fulfillment Lab, is designed to make the unboxing experience memorable by bringing marketing and fulfillment together at scale!
With this strategy, you can create a unique order fulfillment experience using data you're already capturing—without sacrificing speed or scalability. It makes it possible to:
Build brand recognition. With increasing competition for eCommerce businesses, you need a way to differentiate and build brand recognition. Fulfillment marketing is that solution!
Tailor the customer experience. Personalize the fulfillment experience to each buyer using marketing data you're already collecting—delivering a unique customer experience that'll leave a lasting impression.
Create brand advocates. Turn one-time buyers into repeat buyers and loyal advocates for your brand. You make it easier to attract new customers driving additional revenue from repeat sales while expanding your new customer base.
I figured this is something you'd like to do in your organization, so I'm connecting you with The Fulfillment Lab! Click this link [HERE] to get started with their fulfillment services today, or reach out to them directly if you have any more questions.
The Fulfillment Lab, 5136 W Clifton St, Tampa, FL 33634, (813) 444-3455