4 Tips For Writing Informative Essay The dos and don'ts
The dos and don'ts of writing an informative essay; an excellent informative article should be engaging while providing the reader with information. It can be challenging to strike this balance, but some dos and don'ts can help. Do pick a topic that you know something about and are interested in. It will make it easier to write an engaging essay. Do your research and include accurate information in your article. Don't try to tackle too much – focus on one main point and provide supporting details.
Do Pick a Topic You are Familiar with and Interested In
Make sure to choose a topic you are familiar with and interested in; this will help ensure that your essay is engaging and informative. Start by researching your chosen topic, taking note of critical facts and figures you can use later in your article.
Once you understand the subject matter, start creating an outline for your article. Include an introduction paragraph that briefly introduces the reader to your chosen topic, followed by several body paragraphs discussing various aspects of the issue. Make sure to conclude with a firm conclusion paragraph tying everything together. Learn more [HERE]
Informative Essays Require Accurate Information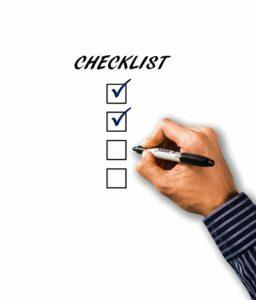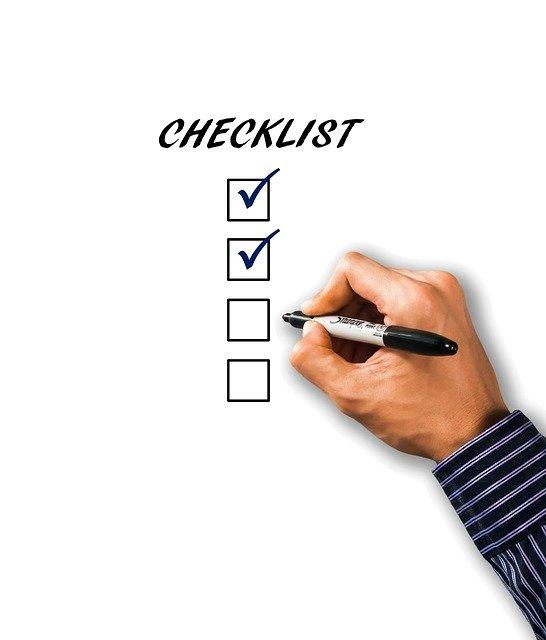 Do the research!
Before you can start writing an informative essay, you need to do your research. It means finding accurate information from reliable sources. Once you have your facts straight, you can start putting together your essay. Remember that an informative article is different from a persuasive or argumentative essay. You're not trying to win over anyone with your words—you're simply giving them information. There are still some best practices when writing an informational article.
Don't try to tackle too much. Focus on one central point.
When writing an informative essay, one must focus on one central point. Trying to tackle too much will only overwhelm your readers and make the article less effective. Instead, choose one specific topic and provide your readers with concise, well-researched information. Make sure to engage your reader by including exciting facts or personal anecdotes. And don't forget to proofread! A few simple errors can quickly turn an otherwise excellent essay into a flop.
Writing Informative Articles Effortless
If you want to be a great writer, you need to practice. To practice, you'll need to write consistently. If you don't have the time to do this, you might try using a writing assistant like Grammarly. This dives into how Grammarly can help you write an informative article quickly and efficiently.
Here at Grammarly, we are always aiming to improve your writing experience, and we've recently made some changes to our blog! The blog is one of the places where we share tips and insights on writing, web services, and the world around us. In our blogs, you can find articles on becoming a better writer, making your work sound more professional, and improving your writing skills.
Writing Informative Content
Writing a piece of informative content is no easy job. You must be very careful when choosing a topic and ensure that you have enough information to write the article. Otherwise, your readers might get frustrated by the lack of knowledge. To make this process much easier, we suggest using the help of Grammarly. It's an online tool that people can use to check their writing for grammatical and spelling mistakes and improve their vocabulary.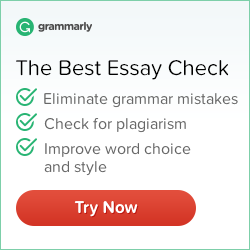 Grammar is vital for all of us. Without it, we cannot ensure that our sentences have a clear, coherent structure. Grammarly helps you not only to identify grammar mistakes in your writing but also correct them.
Grammarly is an online tool that checks your spelling and grammar while writing. It also offers suggestions on how to make your article better. It is a must-have tool for bloggers and those who write a lot of content. Check it out to learn how Grammarly helps you write an informative article.
Finding Informative Topics
If you're looking for informative article topics to write, we have a few ideas that might spark your interest. Among the best topic ideas is one that focuses on a tool or an app most people use without thinking about it. This tool is called Grammarly. Grammarly is a popular plagiarism checker that lets you quickly proofread your articles for spelling, grammar, and style mistakes in real-time.
Conclusion,
Grammarly – the best grammar checker with spell check, plagiarism checker, and more. Find out how it helps you write an informative article.

We would love to know what you think of your new products. Would you do us a favor and leave a comment if you have a moment?
It enables us to improve upon everything we do. Still, it also helps us decide which products to research and promote.
We've made leaving a comment or question easy! Just go below.   
Some of the links in this article are affiliate links. If you were to buy something after clicking on one of these links, I would get a small commission that might help me get a new printer for the shop!  
Thanks for being part of the community!
Kevin
Hello,
As an eCommerce seller, the first physical touchpoint you'll have with a customer is when your package arrives at their door, an impactful impression is critical.
Fulfillment marketing, a cutting-edge solution crafted by my friends over at The Fulfillment Lab, is designed to make the unboxing experience memorable by bringing marketing and fulfillment together at scale!
With this strategy, you can create a unique order fulfillment experience using data you're already capturing—without sacrificing speed or scalability. It makes it possible to:
Build brand recognition. With increasing competition for eCommerce businesses, you need a way to differentiate and build brand recognition. Fulfillment marketing is that solution!
Tailor the customer experience. Personalize the fulfillment experience to each buyer using marketing data you're already collecting—delivering a unique customer experience that'll leave a lasting impression.
Create brand advocates. Turn one-time buyers into repeat buyers and loyal advocates for your brand. You make it easier to attract new customers driving additional revenue from repeat sales while expanding your new customer base.
I figured you'd like to do this in your organization, so I'm connecting you with The Fulfillment Lab! Click this link [HERE] to get started with their fulfillment services today, or contact them directly if you have more questions.
The Fulfillment Lab, 5136 W Clifton St, Tampa, FL 33634, (813) 444-3455