How to Write an Essay, Step-by-Step
If you need to write an essay, you're not the only one. Essays are a common assignment for many courses, particularly humanities ones. But even if this isn't your field of study, there's a good chance you'll need to write one long-form composition at some point in your life. Writing an essay is a way to express your thoughts and feelings about a subject. Essays are regularly used as part of a final grade in the academic world.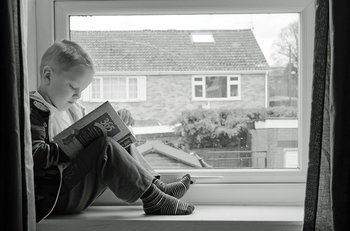 Students may be required to write an essay for their significant classes or courses like literature, history, and English. Writing an essay is a skill that you'll use for the rest of your life. Whether you're typing a fast response, composing a business letter, or working on a novel, essays are a part of your professional and personal life. You can choose from three types of essays when writing an essay: narrative, expository, and persuasive. Narrative essays describe experiences or events. Expository essays explain topics. Learn more [HERE]
The following parts of the essay are essential: draft, introduction paragraph, paragraphing, body paragraphs, conclusion paragraph, final draft, and editing.
Outline Your Essay
Before you write your essay, you need to outline it. The outline is a map that shows you where you're going. It helps you avoid going off on a tangent and wasting time on topics that don't belong in the essay. An excellent way to think about writing a good introduction is to imagine that you are meeting someone new and want them to like you.
You would want to make an excellent first impression. What would that look like? The introduction to your essay is your first impression. It will either make people want to read your article or not want to read it. "Don't write an introduction like you are writing a research paper." You do not need to make a long, drawn-out survey of everything that has been written on the subject. No one wants to read that, and your teacher does not have the time to read it.
Well, for one thing, you wouldn't want to come across as a hypocrite or a fraud. You would probably want to start with a good, firm handshake. You would like to make sure that your smile is warm and sincere. You would want to use good eye contact, and you might even have a few interesting facts at the ready that you could share.
You would want to be clean and well-groomed. You would probably look at the person, smile, and maybe offer a firm handshake. You would be friendly, sincere, and say something interesting to open the conversation, like, "Nice weather we're having." You would try to start a conversation about something you have in common or something you know about the other person, for example, "You look like you run. I run, too.
You would want to create interest, be engaging, and make the new person feel comfortable. Essentially, that is what a good introduction does! It grabs your reader's attention right away, piques their interest, and makes them want to read more. This is done by creating a hook with a specific, attention-grabbing statement. Something will intrigue the reader by being different, creative, or unexpected. What kind of things would you want to share to impress that person?
As an introduction paragraph in an essay, you must grab attention, state your argument, and persuade your reader to agree with your view or learn something from your evidence. If you are writing about a person, you might want to discuss their background, achievements, or character. You might want to talk about their effect on the world or describe their personality. Your introduction paragraph should contain.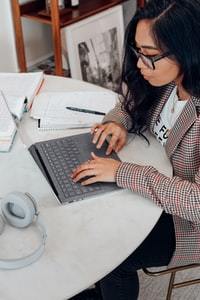 Also, an interesting point to consider is whether you find introducing yourself to your audience strange. There are two ways to write this paragraph: How do you do that? This is an excellent way of starting an essay because it grabs people's attention, makes them want to read more, and gives them a clear idea of the theme.
This should include how they made a difference in history, how they changed the world, or how their actions influenced people. If you are writing about an event, you might want to discuss the main points of your topic, why it happened, or how it affected people. This should include what happened, why, and how people were affected. You can also share why you are writing about the person or your first impression of this person.
There are many things that you can say to persuade. You could share an experience you had with the person. You could provide an interesting fact that is relevant to the topic. You could also share an anecdote that makes the person more relatable and human. The introduction isn't necessarily the place to give a full background on the main character.
For example, if you write about a college professor, you want to talk about their education, research, or classes. You could start by talking about what you admire about them- for example, their ability to make a complex subject clear or how they make learning fun. Suppose you are writing an essay about a politician. In that case, you might want to talk about their platform, how long they have been in office, or their accomplishments.
You might want to explain why you admire them or relate an incident about them. You might want to consider the following: You are watching a movie, and you are incredibly thrilled because it is a movie about your favorite movie star. If you have done your research, you can make this introduction very interesting and specific to the movie star. Start by talking about the subject; then transition into talking about yourself and try to relate the topic to yourself.
You don't want your introduction to be about yourself. It should always be about how you relate to the subject and what you have to offer. If you have not done your research, you should not try to write about this person. Decide what will make you look good and make the person you write about look good. You want to show your partner in the best light possible, and you want to look good too.
You want to sound smart and ask questions that show you are interested in the other person and listening. For example, you can talk about their acting skills or how they somehow achieved fame and success despite their difficult circumstances. You could talk about their childhood and how it was difficult for them to make it.
You could talk about their movie and why it is unique to you. You could talk about their roles and why they were great. For example, you might want to talk about how they were able to portray a complex character so well. What you wouldn't want to do is start with the entire history of movies.
Too often, a writer will start by saying that they love movies and have always loved movies. This is an exciting fact, but it is not something that will keep someone reading. It is also not something that will keep someone reading if they are not fans of movies. You need to engage the reader and make them want to keep reading.
If you are interested in writing a book review, you will want to discuss the book's plot, the writing style, and the main characters. Writing the introduction comes after you have decided the purpose of the paper. It is a place where you might want to include the book's title, the author's name, and its year. It is also a place where you might want to have relevant events, themes, or anecdotes.

After you have written the introduction, you will move on to the main body of the book review. This is where you will discuss the main aspects of the book. For example, you can talk about the writing style of the book. If it is a romance, you can talk about how it was written. You can talk about the characters in the book and how the author made them real.
What you would want to avoid is including the entire plot of the book. If you are writing a book review, then most likely, you have already read the book. If you haven't read the book, you should not be writing a book review.
It would help if you were writing a book report or book summary. There are different standards for these two additional documents. Still, you are expected to include the book's plot in both cases. You will want to keep it to one page and include the introduction after you are done writing the body.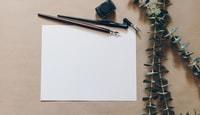 Concluding the Essay
The conclusion is where you will want to restate your position and reiterate your argument. It is also a place where you might want to offer ideas for future writing. You should also include a bibliography. It is up to you whether you wish to have a bibliography at the end of the introduction. You might decide that you want to include a bibliography in conclusion but not in the introduction. The decision is up to you.
Writing an effective essay requires time and effort, but you can learn to write a helpful essay with the right amount of practice. An article is a formal written work created on behalf of a person, organization, or government to communicate thoughts and ideas. Essay writing can be fun, but it also requires good grammar skills. Knowing how to write an introduction for an essay is the first step to creating a fantastic piece.
Learn more [HERE]
Conclusion:
Introduction:
A final note:
While these stages are helpful, they are not necessarily in the order that you will compose them. For example, you might write your introduction last if you find that you need to re-think your argument as you compose the paper. The bibliography should contain a complete list of the various sources you used to write the essay.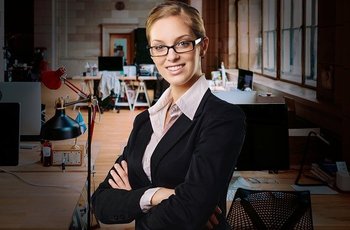 If you use an authority in print, you need to include its full citation in the bibliography. Print sources should be in MLA or APA format. If you use sources, not in print, make sure that you give the proper citations for them. Generally, it is better to have it at the end of the entire paper.

In addition to creating an outline, you must refer to it as you write your paper. The critical thing to remember is that you need to get the reader hooked and interested before you start talking about the plot, the characters, and the writing style. It would be best if you found a way to make it look attractive before you begin to discuss those things. This is why the introduction is so critical.
When writing your introduction, you could start by admitting that you've read the book. This can be a powerful statement because you can begin to talk about how it inspired you. It is a statement that will encourage people to keep reading because they want to know what in the book inspired them so much. You might want to talk about the writing style, the author, the plot, or the characters. The point is to write an introduction that will make people want to read more.
It is a good idea to discuss the impact of the book. Be sure to talk about the significance of the story. The characters are given a lot of attention because they are the main driving force in the book. It would help if you also talked about the plot because it keeps the reader involved in the story. The introduction is all about creating an interest in the book.
The introduction is a teaser in which you interest the reader in the book. You might even want to talk about the book's ideas and how it is relevant to your life.
The introduction is essential, but it can be the most challenging part of a paper. Once the article is written, a person can easily forget the message they were trying to convey. People may also forget their point of view.
There are several ways that you can start your introduction. It is also good to mention why you're writing the paper. If you don't, you might end up with a blank page. The introduction is also an excellent place to mention your thesis statement.
Taking a little time to prepare your introduction will save you a lot of time later. You will want to work on the opening before you start writing your paper. You could say that it was a great book and one that you enjoyed.
The introduction is one of the more difficult parts of a book review and one of the most important. The introduction is the hardest part of the entire review. It is the part of the review that everyone will read first. If you can hook the reader with the introduction, they will want to keep reading. It is essential to remember your audience.

Please leave your thoughts, comments, or questions below!

Thanks for being part of the community!
Kevin
Hello,
As an eCommerce seller, the first physical touchpoint you'll have with a customer is when your package arrives at their door, an impactful impression is critical.
Fulfillment marketing, a cutting-edge solution crafted by my friends over at The Fulfillment Lab, is designed to make the unboxing experience memorable by bringing marketing and fulfillment together at scale!
With this strategy, you can create a unique order fulfillment experience using data you're already capturing—without sacrificing speed or scalability. It makes it possible to:
Build brand recognition. With increasing competition for eCommerce businesses, you need a way to differentiate and build brand recognition. Fulfillment marketing is that solution!
Tailor the customer experience. Personalize the fulfillment experience to each buyer using marketing data you're already collecting—delivering a unique customer experience that'll leave a lasting impression.
Create brand advocates. Turn one-time buyers into repeat buyers and loyal advocates for your brand. You make it easier to attract new customers driving additional revenue from repeat sales while expanding your new customer base.
I figured this is something you'd like to do in your organization, so I'm connecting you with The Fulfillment Lab! Click this link [HERE] to get started with their fulfillment services today, or reach out to them directly if you have any more questions.
The Fulfillment Lab, 5136 W Clifton St, Tampa, FL 33634, (813) 444-3455