This Simple Way To Use Titles Is Epic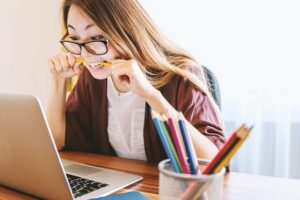 Want catchy titles and subtitles that immediately hook readers? There are a few simple things you can do to increase your readership.  First, make sure your titles and subtitles are catchy and attention-grabbing.
Some ways to do this include using puns, making observations about current trends, or asking questions that pique curiosity. Additionally, ensure that your title and subtitle accurately reflect the content of your article; nothing is worse than clickbait!
The importance of catchy titles and subtitles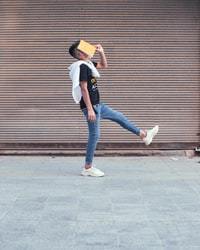 Your title and subtitle are vital because they are often the first things people will read when they come across your blog post. A catchy headline will make people want to click and read more. At the same time, a well-written subtitle can persuade someone to stick around even if they aren't initially interested.
That being said, spend less time on crafty headlines and witty subtitles at the expense of the actual content of your blog post. The most important thing is still writing something interesting, insightful, or helpful that people want to read.
How to make titles and subtitles attention-grabbing (puns, observations, questions)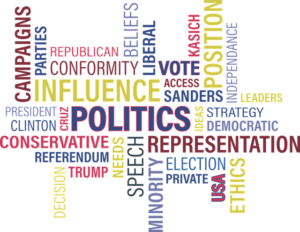 Puns are a great way to make your titles and subtitle more attention-grabbing. By playing with words, you can create a clever and unique pun that will make people want to read your blog post.
For example, suppose you're writing about dogs. In that case, you could title your blog post "Dogs: The ultimate loyal friend or furry enemy? If you're writing about the stock market, you could subtitle your blog post, "Is the market crash coming?
How titles and subtitles should accurately reflect the article's content
Your title and subtitle should reflect the content of your article. If your essay is about a specific topic, your title and subtitle should accurately reflect this.
For example, if you are writing an article entitled:
"How to Train Your Dog" your title and subtitle should be something along the lines of "Getting Started with Dog Training." or "Everything You Need to Know About Training Your Dog."
This will also help potential readers know what to expect from your article. But it will also help search engines index your content more accurately.
How to Write an Engaging Introduction Paragraph
An introduction paragraph should engage the reader and let them know what to expect from the rest of the article. In order to write an engaging introductory paragraph, there are a few things you can do.
First, start with a hook that will grab the reader's attention.
Then, give a brief overview of what the article will be about.
Finally, end with a strong statement that will leave the reader wanting to learn more.
Use a call-to-action that fits the tone of your website. Your call-to-action (CTA) is what you want readers to do when you have finished your article.
Do you want them to contact you through a form on your website?
Do you want them to visit another page on your site?
Do you want them to tweet or +1 your content?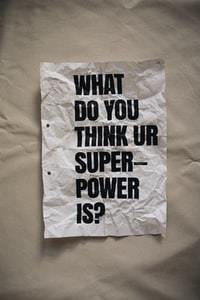 To begin, use an exciting hook and a brief overview to get the reader's attention. Then, provide more detailed information and examples in the body of your article.
Eventually, end with a firm pull quote or sentence that will leave readers wanting to learn more about your topic….to identify opportunities for growth by focusing on (your product/service).
Finally, give the reader a brief summary of the key points you covered in the body of the article. Avoid repeating what you said earlier in the article when writing a conclusion. Instead, summarize your points in your discussion in a new way.
Conclusion,
"It's time for content marketing to take a giant leap forward, one that will be remembered throughout history."
Copyscape is the best tool for spotting plagiarism in any and every language — from English to Ukrainian. Users can check instantly whether their content matches up with online content, finding identical and near-identical duplicates and similar content to theirs.
Copyscape makes finding and dealing with original content easy. The company has been in business since 2002. It has built a reputable brand by delivering efficient, top-notch work as well as offering dependable customer service to its customers.
"Copysmith is my go-to for all of my projects. From lightning-fast delivery to an eye for detail, they have it all. Not only that, but they are also beneficial and willing to collaborate closely with me. Their service can't be beaten, so it is no surprise that they get such glowing recommendations! Highly recommended." See for yourself. It is free to see!
Kevin
Bonus #1: 1,000 High Traffic, Low Competition Keywords
Download 1,000 hand-picked keywords revealed with the information vital for SEO success. Download the list today as our free bonus to you!
Bonus #2: Niches, Keywords, Success
Download your Niche Research Bonus and discover how to implement Jaaxy to reveal hot niches in moments. This guide will be your guidebook for Niche Research!
Bonus #3: Domain Industry Secrets
Tips for entering the billion-dollar online marketing industry. Your guide to low-cost domains and how to market them for considerably more money. 
Find domain flipping made uncomplicated with Jaaxy.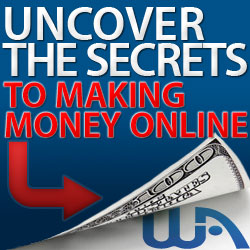 We can only accept 300 applicants, and it's FREE, so click the link now to get started. Our WA Community is membership-based. The main goal of the WA membership program is to make you a successful affiliate marketer. We would love to know what you think. Just go below. 
Learn how to make money online. Learn how to start your own business and make money with Wealthy Affiliate, the leading affiliate marketing training site. Affiliate marketing is easy and cheap to get started.
Easily create your own website and start earning money. Wealthy Affiliate is the only one I trust for my online business. We'll show you how to succeed in affiliate marketing the right way. To learn more, go to WA!