Learn Why The New Way To Write Is Epic!
Improving how you write starts with an engaging opening. You'll find that getting your reader to keep reading becomes easy. Let's face it; it takes a lot of work and a ton of grit to get to the point where you're making money from your writing. With practice, you can write quickly and engagingly.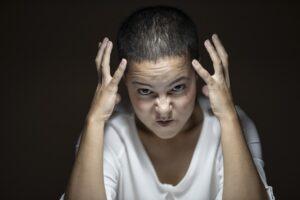 You're probably thinking, "Okay, okay, okay. I get it . . . I know the value of an engaging opening. But I don't have that writing talent." Guess what? You're wrong. Please don't think you need to be born with a unique talent. 
An excellent way to start is by creating or finding an exciting and compelling topic for you, which will, in turn, be engaging and persuasive to your reader. Writing a fascinating article isn't always difficult, but it often requires work. The best way to start writing an interesting essay is to create an outline for what your piece will look like.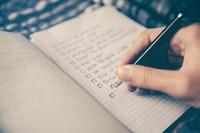 Your outline should contain the major points, the evidence you'll use to support each of those points, and how you will develop and prove those points. In addition to creating an outline, choosing a writing style for your article is essential. Many students need help with this step because they want to make an engaging, serious article but must use a specific writing style.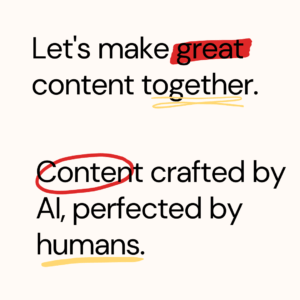 "Generate custom copy for your social media, SEO, SEM, blogs and more. Forget cookie-cutter spin. Write like a human using Copysmith. Save time with automated content generation that's never boring!"
How to write the introduction for those struggling with writing.
I want to share a helpful strategy if you struggle with writing the introduction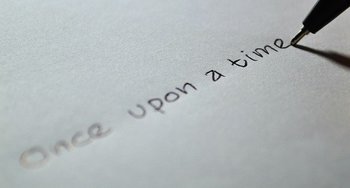 . Writing is all about making the writing process easier and more enjoyable. You can master writing the introduction following a few easy steps. A quick and easy way to develop an introduction paragraph is to include the following three parts when you title your introduction. The hook is a short, catchy sentence that tells your readers about the essay. A good hook grabs your readers' attention and makes them want to read more.
E.g., The War of Independence was an actual event in the history of the United States.
"Copysmith is an AI copywriting tool that helps you brainstorm and generate optimized content for your website, social media, blog posts, and more. Copysmith's proprietary artificial intelligence platform analyzes your industry and generates content with SEO, keyword, engagement, and sales potential. Sign up for free today!"
Some tips on power writing, including brainstorming ideas and prompts.
When you write, there are different ways to approach it.
Some people sit down and go at it without any plan or direction, while others like to plan things out a bit more. Power writing is a mix of the two: starting with some advice and freedom before winding up with a basic idea or prompt. The goal is to keep the creative juices flowing and produce something coherent at the end. It's a great way to get your thoughts on the page and begin an outline.
How to Power Write – Start with an idea.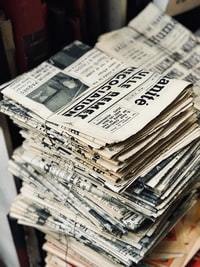 This can be a prompt, a newspaper article, a quote, something you saw in a movie or anything else that sparks your imagination. Take 30 minutes to write as much as you can. During this time, do not stop. You can write everything down or separate them into sections. The goal is just to let everything out.
Next, take the time to read what you wrote. This is often the hardest step in the writing process. Take notes as you go through your work. You can make notes in the margins or on a separate paper. Consider taking just one day to do this. After that, come back and review your notes with a fresh perspective. Now, rewrite what you have written. Make sure that you are being clear and concise and that your ideas are being communicated clearly.
"We all know the problem. You're working on a piece of content that won't come together as you want it to. Maybe you need to write about the newest trends in SEO or SEM – but you don't have time to run around Google News looking for a hundred different examples. Copysmith is the AI Copywriting Tool of Your Dreams! Sign Up Free Today!"
To Write involves focusing on a specific topic.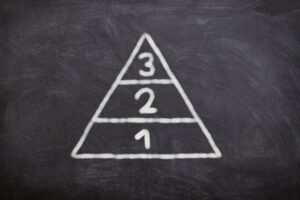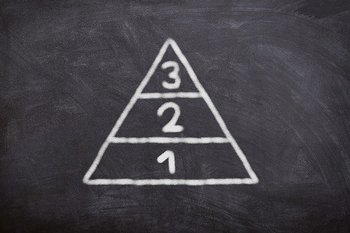 Or goal and using all your available resources to write about that topic as quickly and efficiently as possible. One of the benefits of writing is that it can help you increase your content while still maintaining quality. You can research and thoroughly explain your topic when working on longer articles.
On the other hand, when you're creating short, focused content, you need a quick turnaround and more time to get lost in overly complex writing. In this section, we'll talk about one of my tools. Moreover, I learned how to use Copysmith to develop more quality content. And I use it every day!
About Copysmith
"Copysmith is the AI Content Generator that will enable you to create custom, relevant content in a fraction of the time. The future is now!"
Find a sponsor for your website. Get paid for your great content. shareasale.com.
Copysmith is an AI software that's been around for years. It's a simple tool to use. You provide a URL, and Copysmith will give you a list of headlines, article summaries, and keywords for that page.
Copysmith is helpful for several reasons: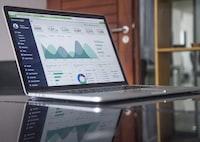 You can see what other articles are talking about.
You can use the short headline (or the meta description) of your competitors' articles as inspiration for new blog posts. You can use the keywords from your competitors' articles to find related and new topics to write about.
How Copysmith Gets Copywriting Done Faster And Better
The best content marketing in history is about to begin. Copysmith is the AI Content Generator that will bring your content to life. It's like nothing you've ever seen before. It will take your ideas and make them sing in a way you could never have imagined. The best part is that you don't have to write a thing.
Sit back, relax, and let Copysmith do your hard work. And best of all, it's free!
We would love to know what you think. Please do us a favor and comment if you have a moment.
It enables us to improve upon everything we do. 
We've made leaving a comment or question easy! Just go below.  
Some of the links in this article are affiliate links. I will get a small commission if you buy something after clicking on one of these links.
Thanks for being part of the community!
Kevin
Bonus #1: 1,000 High Traffic, Low Competition Keywords
Download 1,000 hand-picked keywords revealed with the information vital for SEO success. Download the list today as our free bonus to you!
Bonus #2: Niches, Keywords, Success
Download your Niche Research Bonus and discover how to implement Jaaxy to reveal hot niches in moments. This guide will be your guidebook for Niche Research!
Bonus #3: Domain Industry Secrets
Tips for entering the billion-dollar online marketing industry. Your guide to low-cost domains and how to market them for considerably more money. 
Find domain flipping made uncomplicated with Jaaxy.
Learn how to make money online. Learn how to start your own business and make money with Wealthy Affiliate, the leading affiliate marketing training site. Affiliate marketing is easy and cheap to get started.
Easily create your own website and start earning money. Wealthy Affiliate is the only one I trust for my online business. We'll show you how to succeed in affiliate marketing the right way. To learn more, go to The Wealthy Affiliate!
We can only accept 300 applicants,s and it's FREE, so click the link now to get started. Our WA Community is membership-based. The main goal of the WA membership program is to make you a successful affiliate marketer.