How To Write Valuable Content Your Readers Will Love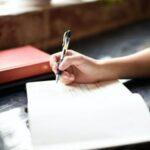 Writing valuable content your readers will love part of building a successful blog. And populating it with content your readers will love is essential. But what does that kind of content look like? In this post, we'll give you some tips for writing blog posts that are both valuable and engaging, so you can keep your audience coming back for more.
Populating your blog with content your readers will love is essential.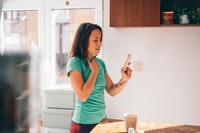 As a new blogger, it can take time to gauge what kind of content will be valuable to your readers. You may spend hours writing a post only to find that it falls flat with your audience. To avoid this scenario, take some time to verify that the topic you're writing about will interest them. Ask yourself if the content is something they would search for online or if it addresses a pain point they have. If you can answer yes to either of those questions, then you're on the right track!
What does that kind of content look like?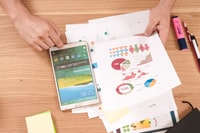 Verifying that you are creating the right content for your blog is essential to its success. But what does that kind of content look like? Creating valuable content for your readers means writing interesting, informative posts relevant to their lives. This can be achieved by covering topics they are passionate about or providing them with helpful information they can use in their everyday lives. Your goal should be to create content that interests your readers and offers them something valuable.
Some tips for writing valuable and engaging content to keep your audience coming back for more.
Suppose you're looking to increase your blog's chances of success. In that case, it's vital to confirm that you're creating content that will be valuable and interesting to your readers. There are a few key things you can do to ensure that your blog posts are engaging and valuable: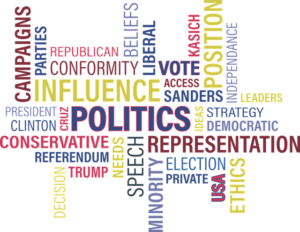 1. Write about topics that your audience cares about. Take some time to understand what kinds of issues and problems they face daily, and then write accordingly. Not only will this help keep them engaged with your content, but it also shows them that you care about their interests and concerns.
2. Use language that's natural and easy to read. Many bloggers make the mistake of trying to use highly stylized language in their blog posts. While it might seem a good idea initially, it usually comes across as awkward, pretentious, and often just downright difficult to read. Examples include: "Proprioception is the proprioceptor's Proprioception; thus, the experience of Proprioception is the experience of oneself having expertise.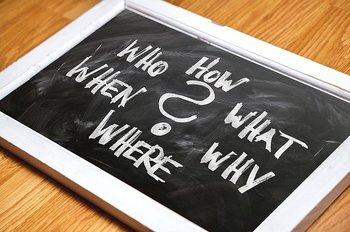 3. Offer ideas and solutions that your readers can put into action. Rather than simply writing about your opinion on a particular topic, try to educate your readers so they can put the information you're providing into activity.
4. Confirm that you're actively engaging with your audience in the comments. Posting blog posts and then abandoning them is a big no-no.
5. Write about things that people can do or put into action. People will be far more likely to share your content or come back and use your services when they feel you're offering them value. It's much more difficult to share content that doesn't do anything for them. This means you can sell physical products. Still, you should be able to provide concrete evidence of your expertise and knowledge.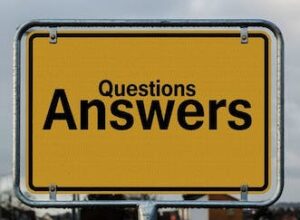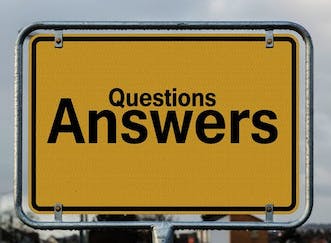 6. Create content that is relevant to your overall message. When you blog consistently, readers will start to see you as an authority on the topics you cover. Thus, it's vital to make sure that every post relates back to your crucial issue in some way so that it's clear that you're an authority on the subject matter. In addition to writing quality blog posts, you must verify that they're easy to find.
7. Create a variety of health and fitness topics. Your blog should focus on helping people live healthier and happier lives. Creating various content, such as recipes, workout guides, and health tips, will help you accomplish this goal.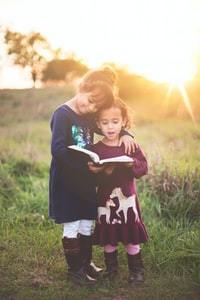 8. Make your content easy to read. Confirm that everyone is an avid reader who loves absorbing blocks of text. 
Conclusion,
Competing in today's fierce and competitive business landscape means you must do everything. While managing your company and delivering your best work, you must create engaging content for your website, blogs, and social media.
Generating high-quality, relevant content daily is challenging, especially if you're already working long hours, often under pressure. 
With Copysmith by your side, you will always be able to provide your audience with content that is precisely what they need! Copysmith helps businesses generate high-quality, relevant copy faster than ever before.
If you're a lazy content creator, Copysmith's got your back. Get the Best Content | Spend Less Time Writing | CopySmith Easily create engaging content. We provide a free trial, so you can try it out now.
Create your free project now. Create engaging content in less than 10 minutes. Create content using simple tools and publish it directly to your website. Content Creation Made Easy | Get 24-Hour Access | Get Your Free Copy Today!
Save time on content generation with our advanced software. 
Create non-duplicate content in minutes. 
Start saving time today! 
CopySmith makes your content creation easier.
Copysmith Is the AI Copywriting Tool of Your Dreams! Sign Up for Free Today!
We would love to know what you think. Please do us a favor and comment if you have a moment. It enables us to improve upon everything we do. 
We've made leaving a comment or question easy! Just go below.   
Some of the links in this article are affiliate links. If you were to buy something after clicking on one of these links, I would get a small commission.
Thanks for being part of the community!
Kevin
Bonus #1: 1,000 High Traffic, Low Competition Keywords
Download 1,000 hand-picked keywords revealed with the information vital for SEO success. Download the list today as our free bonus to you!
Bonus #2: Niches, Keywords, Success
Download your Niche Research Bonus and discover how to implement Jaaxy to reveal hot niches in moments. This guide will be your guidebook for Niche Research!
Bonus #3: Domain Industry Secrets
Tips for entering the billion-dollar online marketing industry. Your guide to low-cost domains and how to market them for considerably more money. 
Find domain flipping made uncomplicated with Jaaxy.
Learn how to make money online. Learn how to start your own business and make money with Wealthy Affiliate, the leading affiliate marketing training site. Affiliate marketing is easy and cheap to get started.
Easily create your own website and start earning money. Wealthy Affiliate is the only one I trust for my online business. We'll show you how to succeed in affiliate marketing the right way.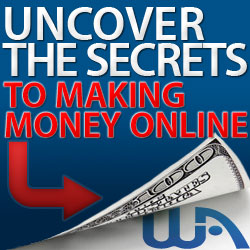 We can only accept 300 applicants,s and it's FREE, so click the link now to get started. Our WA Community is membership-based. The main goal of the WA membership program is to make you a successful affiliate marketer.