How To Become An Affiliate To Make More Income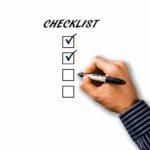 How to become an affiliate marketer to make more income is a step-by-step process. The convenience of online shopping from home means you can make some passive income online if interested. And I will show you how to start virtually without any startup fees.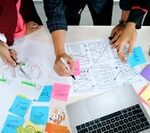 But before becoming an affiliate marketer, it is essential to do your research and create a business plan. It will determine if affiliate marketing is the right business for you.
You should consider the amount of time and effort you are willing to put into the business and your budget. And whether or not there is a demand for the products or services you would be promoting. If you clearly understand these factors before starting, you will be more likely to succeed as an affiliate marketer.
Choose a niche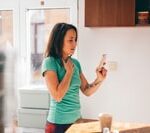 That you are passionate about and that has the potential to be profitable. Consider the competition in your chosen place and ensure there is room for you to succeed.
Suppose you're passionate about a particular topic and think you can make money by promoting related products. In that case, affiliate marketing may be for you. But before getting started, there are a few things you should consider.
First, research your chosen niche to see if it's profitable and has enough competition. You don't want to choose something so saturated that making money will be hard. But at the same time, if there are not enough potential customers or too much competition, that could pose a problem.
Find a Trustworthy Affiliate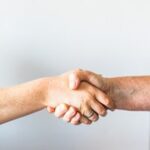 Who offers products or services that complement your offering? Make sure they have a good reputation and offer generous commissions. Before you dive into affiliate marketing, there are a few steps you should take to set yourself up for success:
Find trustworthy affiliates who offer products or services that complement your offering. Make sure they have a good reputation and offer generous commissions.
Develop clear guidelines for your affiliate program so that you and your affiliates know what is expected.
Build strong relationships with the Affiliate by regularly communicating with them and providing them with valuable resources.
Create high-quality content that will attract readers to your blog or website. Promote your product or services on your blog or website.
Use social media to build your audience (Facebook, Twitter, LinkedIn, Google+).
Create affiliate promotion strategies.
Use Pay-per-click advertising to increase traffic to your site.
Can you make money with affiliate marketing?
According to the US Bureau of Labor Statistics, Americans' average hourly wage is $24.04 per hour.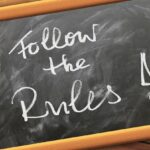 But don't try to sell every time you write. Affiliate marketing is a performance-based system in which you only get paid if your referral leads to a sale or other desired action.
Affiliate marketing has a few critical benefits worth considering. First, it's a performance-based system in which you only get paid if your referral leads to a sale or other desired action.
It means you're not putting any money upfront and taking on chances like some conventional industries. Instead, you only stand to make money if your efforts lead to results.
Write a lot. Set aside a time each day to write. It doesn't have to be long; write something.
Don't be afraid to point out the flaws in an argument, product, or service. The more you do this, the more you'll be recognized as an authority on your subject matter.
Share your opinions. Don't be afraid to disagree with someone or something.
Through the blog, and get the word out. It's a win-win situation. for your Key..to the blog readers.
You can utilize the blog post content in your marketing strategy:
Publish a blog post and create a "buyer's guide" with links to different products related to your service or product.
Promote the blog posts to your email list or social media channels.
Add a call-to-action to get readers to click and buy. It will increase your sales leads and conversions.
Wealthy AffiliateAffiliate was founded by Kyle & Carson in 2008. They started the community to help people start their online businesses.
Affiliate marketing can be a great way to earn income from your blog or website. However, before starting an affiliate marketing business, you should take a few steps to ensure success.
Wealthy Affiliate is the world's most extensive affiliate marketing training program and community. We help you learn everything you need about affiliate marketing from one place. From getting started to finding your niche and marketing your products, we have it all covered.
First, create high-quality content that will attract readers to your site. Promote your site through social media and other online channels.
And finally, sign up with affiliate programs that offer products or services relevant to your audience. You'll be on your way to becoming a successful affiliate marketer by taking these steps!
Create a successful online business. You're in the right place. It is the home of affiliate marketing. With premium free training and easy-to-follow step-by-step lessons, it will show you exactly how to create a business from home. With our community of over 2 million members, there's nothing you can't achieve.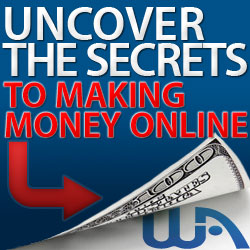 Conclusion,
The best thing you can do is keep writing. Write every day. Write a lot. The more you write, the better you'll get.
You must write compelling copy that engages your readers if you want more visitors.
Can You Help?
We're contacting you for your help in leaving us a comment. It's easy to do and only takes a few minutes. We appreciate your feedback and want to ensure your voice is heard. Thank you!
We only ask for reviews from all customers to improve our services.
Don't you agree that reading reviews of a business's services or products helps you make an informed decision? Please answer below!
Thanks for being part of the community!
Kevin