There are 3 ways to write a blog post that impacts the reader. Present your best self every time you type and make your writing clear and engaging. Make sure everything you write comes across the way you intend. There's a reason why some blog posts are a definite page-turner. They do not appear dull, not long, and are engaging. They grab their readers' attention and make them want to know more.
I mean, if you think about it, there are a lot of boring, long, and boring (I said boring twice) blogs out there. Because they offer little or no value, you quickly lose interest or desire to scroll down further. There is, however, a way to make your blog posts attractive.
Write an Interesting Blog Post
So, how do you make interesting blog posts? How do you make your content more exciting and engaging? An interesting blog post is a blog post with a heart and a soul. A blog post that makes people also want to read your other blogs is made from a good idea. All too often, we write without a purpose. And we forget that someone might even want to read our post and that we should not just write anything.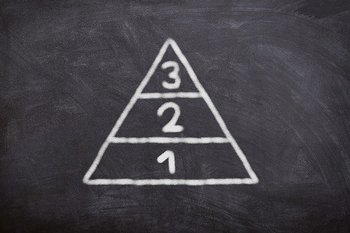 An interesting blog post requires some thought, inspiration, and research. I have listed the three things I believe will ensure that your latest posts will be exciting and engaging. The best way to make your writing enjoyable is to keep it short, sweet, and punchy.
There are three parts to writing: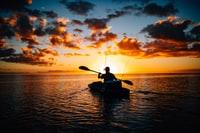 Part one — you need to set the scene. What is your audience reading about? For example, if you have written a blog post and use words like 'I,' the audience is reading about your experience.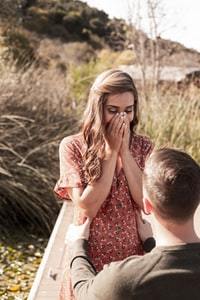 Part two — you need to create emotions.
How does your audience react to your writing?
How does the audience feel after reading your paper?
How does the audience feel about your story?
Are they excited?
Are they regretful?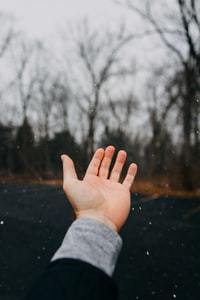 Part three — you need to create visual scenarios.
What does your audience imagine? What do they see?
How do they picture your writing?
What do they see in their minds?
The better you describe the essay; the more interesting the paper will be. I bet you have that desire to have your post appear the same way. How do you make your writing enjoyable?
Write A Blog That is Easy To Read
You make your writing enjoyable by making your essay readable. What do I mean by readable? It is how the reader sees your content but not how it appears on the screen. When we talk of readable content, we are talking about how the reader perceives the flow of the content they are reading. Here are some of the best ways you can make your content readable.
How To Write a Blog Post Readers will Follow
How you present your content has a lot of impact on how it appears. For example, if you have to create a blog post, you can choose between writing in a numbered style that makes it easy for readers to follow or you can use bullet points for the purpose. How you organize your content should be carefully thought about.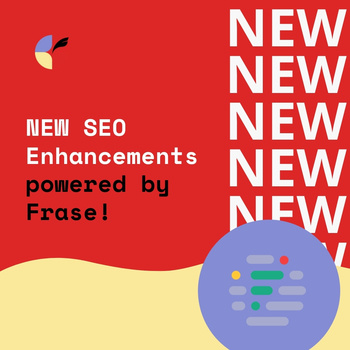 Maximize your online efforts with Copysmith. Use this AI copywriting tool to generate content for SEO, SEM, social media, and more. Save time—and ensure every piece of content you create is 100% optimized. Sign up for free today!
For example, use a numbered style when delivering a message or a thought. That is what our purpose is in writing. Presenting an interesting article or blog post is not difficult if you know how to attract your readers' attention with the help of some incredible writing techniques.
Let's get started if you want to know how to write an exciting blog post. The most common way of writing the first line of a blog post is to make it almost like the starting line of a race. It should be this way because it is the first thing your readers will read; therefore, it needs to captivate their minds to make them continue reading the rest of your blog post.
A blog post with a great opening line will almost always be interesting. But it also needs to be followed by a great opening paragraph. It's very similar to writing a great introduction to a book. Still, in this case, your readers are ready to read through the first paragraph, so you should make it worth the wait.
After all, when you read a text, you do it naturally. You do not stop every time to think about how words are written. You interpret it and flow with the story given. Just like reading poetry, it also requires your attention as you solve the words given.
8 Common Reasons Why Your Blog Post Might Not be Performing
1. Your headlines aren't catchy enough
2. You're not addressing your target audience directly
3. Your copy is too long and/or technical
4. You're not making a strong enough offer
5. Your copy doesn't include any testimonials or social proof
6. You do not include a clear call to action for your readers
7. You're not delivering on your promises, causing your readers to feel let down
8. Your copy has terrible spelling and/or grammar
These are just a few of the most common mistakes that people make with their copies. I'll be talking about these common mistakes and how you can ensure you don't make them. And if you make them, how can you correct them as quickly as possible.
How You Can Fix Poor Performance
It's frustrating when you've put in the effort to create marketing copy, but it's not resulting in conversions. Thankfully, there are some things you can do to troubleshoot why your marketing copy isn't performing. One possibility is that your headlines aren't attention-grabbing enough. A dull headline will kill even the most well-crafted copy, so make sure yours are exciting and use strong verbs. Another issue could be that you're not honing in on a specific audience with your messaging.
Make sure your article is written for a specific type of person. Also, ensure you're offering your customers a particular incentive to buy your product. You should be able, to sum up your product or service in one or two sentences and make your offer crystal clear. Some tools can help you identify the most effective messaging if you're unsure. Read on for more advice on writing compelling marketing copy.
Making sure everything you write comes across the way you intended is easy with GRAMMARLY. You present your best self every time you hit the keyboard, learning to make your writing clear and engaging while eliminating grammar errors. Most important, quickly improve your writing. Grammarly is a cloud-based typing assistant that reviews spelling, grammar, punctuation, clarity, engagement, and delivery mistakes. It uses artificial intelligence to identify and search for an appropriate replacement for its locational error.
If you want to communicate, ensure your writing is clear, engaging, and free of errors. Quickly improve any text with our plagiarism detection and grammar correction tools. Grammarly analyzes your sentences as you write and adds color-coded underlines to words and phrases where you can improve your writing. You can apply Grammarly's suggestion with a single click or expand the suggestion to learn more about it.
Install an extension compatible with Google Chrome, Firefox, and Safari to use the program. Mozilla Firefox. Mozilla Firefox provides users with an open-source, flexible, and secure web browser. Offering various add-ons, Mozilla Firefox is user-friendly software with a collection of features that enhance the browsing experience.
Grammarly also compares your writing to other professionals and offers contextual suggestions.
You can get a free Grammarly account here.
Grammarly doesn't correct you; it helps you correct yourself.
It is a browser plugin that can analyze your errors in real-time and suggest an alternative to avoid them.
I'm running an exclusive deal for my blog readers. Grammarly is offering a 7-day free trial to all my readers.
It saves you time when writing essential emails, reports, or essays. It helps catch spelling errors, too. Grammarly's AI monitors for context and tone.
You can teach it about your preferences and style, so it gets better over time. Automatically detect plagiarism and get some ideas on what to revise in your text.
We would love to know what you think of your new products. Would you do us a favor and leave a comment if you have a moment?
It enables us to improve upon everything we do. Still, it also helps us decide which products to research and promote.
We've made leaving a comment or question easy! Just go below.
Some of the links in this article are affiliate links. If you were to buy something after clicking on one of these links, I would get a small commission that might help me get a new printer for the shop!
Thanks for being part of the community!
Kevin
This post was proofread by Grammarly