3 Reasons To Become a Freelance Writer
There are three reasons to become a freelance writer; even without experience, you can do a few things. First, start by writing for free. Many sites will allow you to write articles for them without pay. It is a great way to get your name and build a portfolio. Second, reach out to friends and family and see if they know anyone looking for a freelance writer. If you are in college, consider writing an article or two for your school's newspaper. Colleges can always use more content, and it is a great way to build your portfolio.
A Freelance Writer Can Start A Blog
One of the best ways to start as an internet content writer is to create a blog. It may not lead to a writing job right away, but it will give you plenty of experience. Ask them to refer you. Second, start writing for blogs. Many bloggers will pay very little for articles, but it is a great way to build traffic to your site. It is a good idea to get a college degree in English.
What if they created a program that showed people their newsfeed full of mistakes in grammar and spelling? Find out about the what if's [HERE]
A degree in communications or journalism is also a great idea, but you do not need a degree to become a freelance writer. If you want to become a freelance writer, you should read books on the subject and do some research. If they do, set them up and tell them to let you know if they need anything written.
Third, spend some time in your local coffee shops and libraries. Many people there would hire a freelance writer if they knew they existed. Speak with them and tell them what you would charge to write for them. This can be an excellent way to start networking. Writing is a challenging field to get into without experience.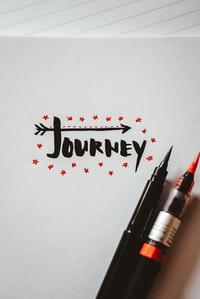 Freelance Writers Command Their Paycheck
However, you can do it. Start researching niche sites and apply to the opportunities. Befriend writers who look like your target audience and reach out to them. The more you write for others, the more you will learn about how the business works, and eventually, you will reach a point where you can command a higher rate.
What if we showed a writing mistake and then fixed it?
What if's [HERE]
Money is a huge factor in whether or not it is worth it to become a freelance writer without experience. Freelance writing is one of the more lucrative ways to make money without prior experience. But it would help if you usually were versatile with considerable writing skills to make a substantial income. If you start as a freelancer, you may have to take on some writing jobs that don't pay very well. It's not uncommon to get started in the industry this way.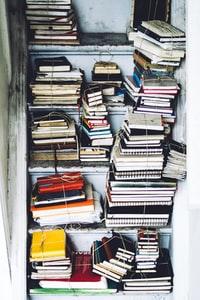 An Amateur Freelance Writer
Getting your foot in the door can be problematic initially, but knowing how to find freelance writing jobs with low rates will help you get off the ground. The average starting salary is around $20 per hour and can quickly rise to $50 per hour or more. (Of course, this depends on which writing projects you take on, especially if you decide to take on client work.)
What if we asked people to sign up for a grammar checker? What if's [HERE]
Since most writing projects are based on an hourly pay scale, it's worth your time to become a freelance writer with no experience and build up your hours. However, that does not mean it is easy.
Freelance Writing Isn't An Easy Job
Before you decide to become a freelance writer, you need to understand what the job is all about. This will help you determine whether or not you will be able to set your hours and make enough money to live off of. Before you decide to become a freelance writer, you need to understand what the job is all about. As an online writer, you can make money writing just about anything. However, to be successful, you will need to set up a freelance writing portfolio that showcases your unique and engaging writing style.
What if we did something with a group of people who were not very good at spelling and grammar? What if's [HERE]
As an online writer, you can make money writing just about anything. There is no minimum salary and no maximum income. You are free to write as much or as little as you want. However, it is also one of the most competitive fields.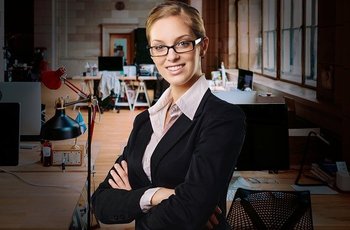 You will need to set up a freelance writing portfolio to get started. Sites like The Content Wrangler or Copy Smith offer a way to build up your portfolio and get paid for your work. Before you decide to become a freelance writer, you need to understand what the job is all about. As an online writer, you can make money writing just about anything. You will need to set up a freelance writing portfolio to get started. Once you have a portfolio established, you can begin bidding on writing projects that interest you.
Many people think that being a freelance writer means getting paid to write, but there is much more. To be successful, you must be able to market yourself and your skillset effectively. It would also help manage your time wisely, as you will be working on multiple projects at once.
If you are thinking about becoming a freelance writer, take the time to research and ensure that it is the right fit for you. Once you get started, it can be a gratifying and exciting career!
The average salary for a freelance writer falls to around $70,000 per year. A writer without experience can expect to make a minimum of $200 per article, depending on their experience. That means one piece will pay for the writer's resume editing services, and (if all goes to plan) it can be followed by a steady stream of work. What if we did something to help people who can't stop making mistakes? What if's [HERE]
Conclusion,
Freelance writing is the career of a professional writer who works as a contractor instead of a full-time staff writer at a company. Freelancers offer their writing services to different clients and often work across various genres, writing about any topic a client assigns.
Here is your call to action; I encourage you to take some action. While the term originated in marketing and advertising, it's also relevant to website owners and programmers.
And if you're interested in learning more about how we can help with your writing or web design project, contact us today!
Help with your writing [HERE]
Help with your SEO content [HERE]
Help with your web design [HERE]
We would love to know what you think of your new products. Would you do us a favor and leave a comment if you have a moment?
It enables us to improve upon everything we do. Still, it also helps us decide which products to research and review.
We've made leaving a comment or question easy! Just go below.
Some of the links in this article are affiliate links. If you were to buy something after clicking on one of these links, I would get a small commission that might help me get a new printer for the shop!
Thanks for being part of the community!
Kevin
Hello,
As an eCommerce seller, the first physical touchpoint you'll have with a customer is when your package arrives at their door, an impactful impression is critical.
Fulfillment marketing, a cutting-edge solution crafted by my friends over at The Fulfillment Lab, is designed to make the unboxing experience memorable by bringing marketing and fulfillment together at scale!
With this strategy, you can create a unique order fulfillment experience using data you're already capturing—without sacrificing speed or scalability. It makes it possible to:
Build brand recognition. With increasing competition for eCommerce businesses, you need a way to differentiate and build brand recognition. Fulfillment marketing is that solution!
Tailor the customer experience. Personalize the fulfillment experience to each buyer using marketing data you're already collecting—delivering a unique customer experience that'll leave a lasting impression.
Create brand advocates. Turn one-time buyers into repeat buyers and loyal advocates for your brand. You make it easier to attract new customers driving additional revenue from repeat sales while expanding your new customer base.
I figured this is something you'd like to do in your organization, so I'm connecting you with The Fulfillment Lab! Click this link [HERE] to get started with their fulfillment services today, or reach out to them directly if you have any more questions.
The Fulfillment Lab, 5136 W Clifton St, Tampa, FL 33634, (813) 444-3455