How to Write Better Using Writing Strategies
Writing clearly and persuasively is a vital skill for sweetening your blog posts. Here are five power writing strategies that you can use to improve your blog:
Understand that clarity is an essential quality of your writing.
Keep the reader in mind when you write.
Be concise.
Use powerful words.
Understand what makes a successful blog.
When you write, it is crucial to keep the reader in mind. Your goal should be to produce clear and concise writing that engages the reader and keeps them coming back for more. To do this, you need to use powerful words that pack a punch and make your writing stand out. Keep your sentences short and to the point, and always proofread your work before hitting publish. By following these simple tips, you can ensure that your writing is of the highest quality and will engage your readers repeatedly.
How to Write Better Blog Posts Using Power Writing Strategies 
No matter what type of writing you do, improving your writing skills can improve your work. The same is true for blog posts. Simple power-writing strategies can take your blog posts from good to great. This post will share tips on improving your blog posts using power writing strategies.
1. Use the right tone. The first thing you must consider when writing a blog post is the tone. Does your blog post sound like a teacher talking to a student, or does it sound like you? As a general rule of thumb, it's wise to write about things as you would speak in real life. 
2. Know why you're writing. Ask yourself why you're writing the blog post. Is it simply to get more traffic to your website, or are you trying to establish yourself as an authority in your field? Once you know why you're writing, it'll be easier to write on your topic. 
3. Write a great headline. Most of the time, blog posts are written to increase traffic to your website. It would be best if you wrote a great headline because people will click on it and read the first few sentences of your blog post. Therefore, you need to write a headline that immediately hooks your reader. 
4. Expect to revise it. Your first draft will probably be rougher than you like, but don't worry! Each blog post you write will improve as you learn more about writing. Keep writing, and your blog posts will get better and better. 
5. Use active voice. The passive voice can be hard to understand at times. Use active voice instead to make your writing more understandable. 
6. Be conversational. It would be best if you were relaxed when writing your blog post. Write as though you are talking to a friend who has just asked you a question about your topic. 
7. Don't be too wordy.
Conclusion,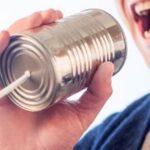 When writing a blog post, it is vital to use an active voice and be conversational. Using the passive voice can make your writing more difficult to understand. Writing as though you are talking to a friend will make your blog post more engaging. Being too wordy will make your writing less effective.
Copysmith is a tool that can help you improve your writing by providing feedback and suggestions on how to make your writing more concise, clear, and engaging. Copysmith is the best tool for creating high-quality, original content.
With Copysmith, you can create unique, engaging content that will capture your audience's attention and keep them coming back for more.
There are many reasons to use Copysmith. Here are some of the most important ones:
1. Copysmith can help you save time by automatically generating high-quality content.
2. Copysmith can help you improve your writing by providing feedback and suggestions.
3. Copysmith can help you increase your productivity by automating some of the tasks associated with writing, such as research and formatting.
4. Copysmith can help you become a better writer by providing access to a community of other writers.
5. Copysmith can help you save money by eliminating the need to hire a professional editor or copywriter.
Copysmith is the best AI-powered copywriting tool on the market. It can help you create high-quality, original content in minutes. And is perfect for busy entrepreneurs and marketers who need more time or energy to write the copy themselves.
Copysmith is the best AI copywriting tool on the market because it can help you produce high-quality content at a fraction of the cost of hiring a professional copywriter.
Get the Best Content | Spend Less Time Writing | Get CopySmith Now! Easily create engaging content. We provide a free trial so that you can try it out now. Create your free project now.
We can only accept 300 applicants,s and it's FREE, so click the link now to get started. Our SiteRubix Community is membership-based. The main goal of the SiteRubix membership program is to make you a successful affiliate marketer.
We would love to know what you think. Please do us a favor and comment if you have a moment.
It enables us to improve upon everything we do. 
We've made leaving a comment or question easy! Just go below.   
Some of the links in this article are affiliate links. If you were to buy something after clicking on one of these links, I would get a small commission.  
Thanks for being part of the community!
Kevin
Bonus #1: 1,000 High Traffic, Low Competition Keywords
Download 1,000 hand-picked keywords revealed with the information vital for SEO success. Download the list today as our free bonus to you!
Bonus #2: Niches, Keywords, Success
Download your Niche Research Bonus and discover how to implement Jaaxy to reveal hot niches in moments. This guide will be your guidebook for Niche Research!
Bonus #3: Domain Industry Secrets
Tips for entering the billion-dollar online marketing industry. Your guide to low-cost domains and how to market them for considerably more money. 
Find domain flipping made uncomplicated with Jaaxy.
Learn how to make money online. Learn how to start your own business and make money with SiteRubix, the leading affiliate marketing training site. Affiliate marketing is easy and cheap to get started.
Easily create your website and start earning money. SiteRubix is the only one I trust for my online business. We'll show you how to succeed in affiliate marketing the right way.