What Makes A Great Blog Post Title Just Explode
An engaging blog post title is key to drawing readers in and getting them to click through your post. But how do you write a title that grabs attention and makes people want to read more? This post will share tips and tricks for creating eye-catching titles to help your blog posts stand out.
There is a lot of wrong information about what it takes to write an excellent blog.
Well, the best titles are clickbait or so short that they don't require a click. So what's the difference? Here are a few tips on how to build a blog post with a great title. After reading this article, you'll learn the following:
How to create a great blog post title.
How to create a good title.
How to know a great title from a bad one.
What's the difference between clickbait and a great title?
There's a big difference between clickbait and a great title.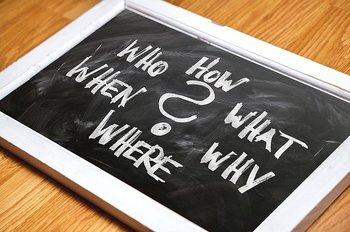 Clickbait is about getting people to click on a link, regardless of whether the content is interesting or valuable. A great title, on the other hand, accurately reflects an article's content and entices people to read it because they know it will be worth their time. So how can you tell the difference? Here are a few tips:
First, take a look at the overall tone of the title. 
If it's sensationalist or seems too good to be true, it's clickbait. Great titles are usually more straightforward and to the point.
Second, check out the source. If it's a reputable website or publication, you're looking at a great title.
But if you've never heard of the site before, or if the article is from an anonymous author, proceed with caution.
Before we dive into the nitty-gritty of eye-catching blog post titles, 
it's crucial to understand why you should care about titles first. Titles are the first step in the user's decision-making process. As you'll read in a moment, users need to read your post title first.
Create content using simple tools and publish it directly to your website.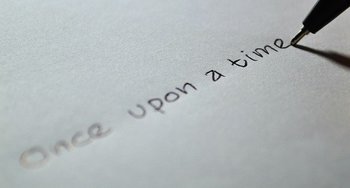 The first thing every user will do when they see your post is they will read your post title. And, then, they will either read it or they won't. Users are a lazy bunch. We've all found ourselves on a page that we thought would be interesting to read, and then we quickly realized it was a waste of time. Don't let that be you!
With a compelling title, they will click through. 
So when writing a title for your post, it's vital to grab the user's attention from that very first moment. The best blog post titles have three attributes: They're short, personalized, and tell a story.
When you write your blog post titles, 
Aim for these three attributes. You'll be more successful in drawing your readers into your content, leading to higher engagement and better results for your marketing efforts. Copysmith has excellent tips and tricks that can help improve your content quality. Check it out here!
On average, the most highly shared blog posts.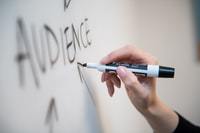 The web is extremely short, roughly 15-20 words. It's not a coincidence. After all, you only have a little real estate when sharing a link. It might seem counterintuitive that people are more likely to click through on a link with fewer words, but it makes sense when you think about it.
Gmail has more than 1 billion monthly active users worldwide,
and people are most likely to click on a link. The top three factors that Google takes into account when deciding which links to show in your search results are Domain authority. Which indicates how authoritative or trustworthy your website is. And the trustworthiness of your website is determined by the number of links that point to your website.
So, here's the thing:
The more people write about you and link to you; the more Google will view your blog as trustworthy. And the more trustworthy Google sees you, the more links it will show from your website in its search results. Make sense? This is why getting backlinks from other blogs is so important. 
1. 7K Shares Share Scott Wyden Kivowitz is a Content Marketing Manager at HubSpot, a leading inbound marketing software company. He has worked in digital media and content marketing for over eight years. He frequently writes about content marketing, SEO, and technology topics. A version of this article was originally published on the HubSpot blog. Follow him on Twitter @scottwyden. Found this article helpful?
Copysmith is devoted to helping people write better copy.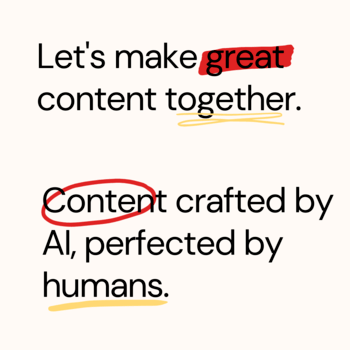 There needs to be more information about what it takes to write excellent copy. You might have been led to believe that you need to be some SEO or SEM expert and spend hours scouring Google News for the latest trends. But the truth is, you only need a tool like Copysmith. Copysmith is an AI-powered copywriting tool that will help you create awesome content fast.
If you write a lot of content for work or fun, you know the struggle of trying to come up with new exciting, informative topics. Google News can help find current trends to write about, but it can be time-consuming to scan through everything. Copysmith is an AI copywriting tool that takes care of all the hard work for you – all you have to do is sign up! It's free to do so!
We would love to know what you think. Please do us a favor and comment if you have a moment.
It enables us to improve upon everything we do. 
We've made leaving a comment or question easy! Just go below.   
Some of the links in this article are affiliate links. I will get a small commission if you buy something after clicking on one of these links.
Thanks for being part of the community!
Kevin
We can only accept 300 applicants,s and it's FREE, so click the link now to get started. Our WA Community is membership-based. The main goal of the WA membership program is to make you a successful affiliate marketer.
Bonus #1: 1,000 High Traffic, Low Competition Keywords
Download 1,000 hand-picked keywords revealed with the information vital for SEO success. Download the list today as our free bonus to you!
Bonus #2: Niches, Keywords, Success
Download your Niche Research Bonus and discover how to implement Jaaxy to reveal hot niches in moments. This guide will be your guidebook for Niche Research!
Bonus #3: Domain Industry Secrets
Tips for entering the billion-dollar online marketing industry. Your guide to low-cost domains and how to market them for considerably more money. 
Find domain flipping made uncomplicated with Jaaxy.
Learn how to make money online. Learn how to start your own online business, create a website, market it, and make money with a real affiliate marketing business. Learn everything you need to know to succeed with your new online business.
Click Here to Get Started!