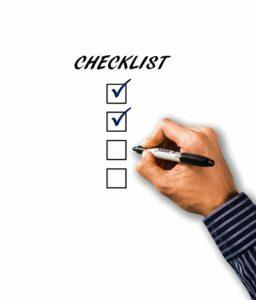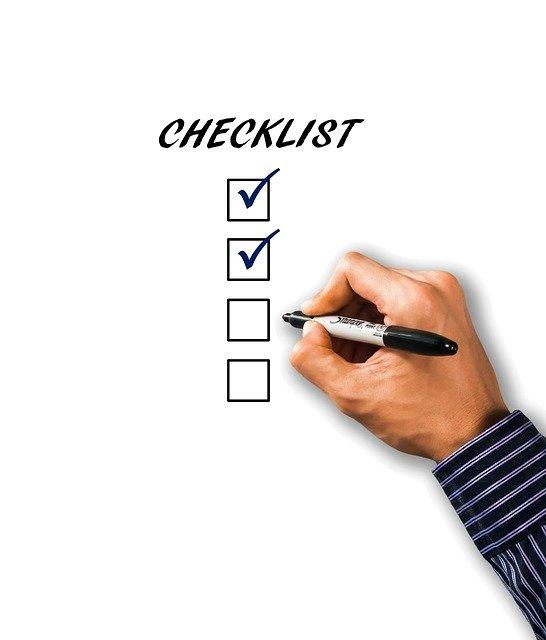 "Discover the seven insider tips every new blogger needs to know to create an outstanding blog post!" If you're just starting out as a blogger, it can be hard to know where to start and what steps will help make your blog post perfect. That's why we've compiled the best seven secret steps every rookie blogger needs to check off their list before crafting the perfect blog post!
Step 1: Choose a topic for your post
When starting blogging, the first step is finding an interesting topic to write about. Deciding what kind of content you want your readers to engage with can take time and effort. Still, it doesn't have to be overly complicated.
Whether it's a guide about the best places in town or tips on how beginners can save money while shopping for groceries, countless topics will appeal to any audience. Think about who you're trying to target and choose a subject matter that they'd find useful or entertaining!
Step 2: Research the subject thoroughly
Before you dive into the writing process, it's essential to do some research on your chosen topic. As a rookie blogger, taking the time to become familiar with your subject matter will put you in a better position when creating content and engaging with readers.
Your research should take into account different viewpoints on the topic as well as authoritative sources for reliable information. Relying solely on personal experience can limit how far you're able to go when discussing an issue or developing an argument – whether it be through storytelling or opinion-based pieces!
Step 3: Identify target audience and keywords
Knowing the target audience and relevant keywords for your blog post is a crucial part of writing an effective blog post. Identifying these key elements will ensure that you're creating content that resonates with the people it is intended for, providing valuable insights and useful information to those reading it.
By honing in on your niche area, you can create content tailored specifically to them – making sure they take away something meaningful from what you've written!
Step 4: Outline the main points of the blog post
Creating an outline is the fourth step to take when writing a blog post as a rookie. An outlining plan can help you provide structure for your content and jot down the ideas that come to mind in an organized manner before gathering more research or evidence.
Take time to divide up sections where the main points of discussion can be highlighted while including thought-provoking questions which benefit readers who may want further engagement with your content.
Step 5: Determine effective structure ( Intro, Body text, Conclusion)
When it comes to structuring your blog post, the key is to make sure that you have a clear idea of what you are trying to say and why.
Even though rookies may need to be more experienced in writing blog posts, they should take time out to put some structure into their work. You can do this by breaking down your content into an introduction, body paragraphs, and conclusion section.
Each part should contain relevant information which builds upon the previous one logically so readers can understand the message delivered better with each evolution from start to end! Here are the benefits of using AI Copywriter to help you with your blog posts, sales pages, and so much more.
Content Creation Made Easy
Every marketer, entrepreneur, and affiliate marketer is always in search of new marketing copy. Writing high-quality content can be stressful and time-consuming. The ideal solution is to find a machine that can do the work for you. AI Copywriter uses artificial intelligence to generate quality content that's good enough for your blogs and sales pages. These AI-generated articles will eliminate writer's block and also save you time so you can focus on your core business activities.
No More Rewriting AI Copywriter
It is a one-stop solution for all your copywriting needs, as it automatically rewrites content based on your specific keywords and phrases. You no longer have to waste time rewriting content that's been written before. Instead, you can focus more on your business. You can reuse up to 10 articles per content update, so there's no excuse to not reuse content in multiple places.
No More Plagiarism 
Another advantage of AI Copywriter is that it uses intelligent paraphrasing of other content to avoid plagiarising by search engines. You can rest easy knowing that the content you post with AI Copywriter will get high levels of SEO positioning.
Want to learn more about this amazing AI?
Thanks for reading,
Kevin