Is boring the new frontier for making a profit and selling more stuff? If you want to sell more products or services, the key is to be boring. That's right – dull, uninteresting, and unimaginative is the best way to get people to buy your products. Here's why.

People are more likely to buy from boring companies because they seem reliable and trustworthy.
Like most people, when researching a product or service, you're looking for practical information to help you make buying decisions.
The more expensive the item is concerning your comfort zone, the more research you'll do and the more information you want before purchasing.
The challenge for businesses is to appear reliable and trustworthy without seeming dull. The reality is that meeting your customers' needs for information is more important than worrying about whether or not your brand comes across as exciting.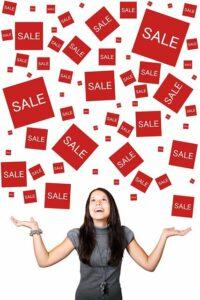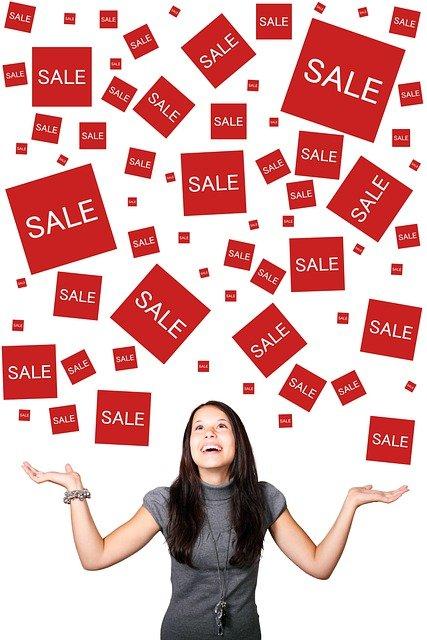 Boring companies don't make mistakes, so customers feel safe buying from them.
Boring companies don't make mistakes, so customers feel safe buying from them. That's why they do their research and ask for a lot of information before making a purchase. It may not be the most exciting way to shop, but it's the safest. And when it comes to expensive items, safety is critical.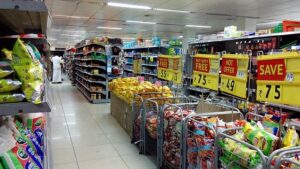 Boring companies have lower prices because they don't waste money on unnecessary frills.
Many think companies with boring products or services must have lower prices because they don't waste money on unnecessary frills.
However, the reality is often quite different. Boring companies often have higher prices because they focus on quality and meeting customers' needs.
It means they invest more in research and development, which can lead to higher costs. So if you're looking for a company that offers quality products or services at a fair price, don't discount the boring ones just yet!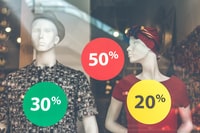 Customers of boring companies are more loyal and stick with the brand for longer.
Do you remember the last time you had to buy a new car? Or a new piece of furniture for your home? If you're like most people, you probably did a lot of research before making your purchase. You read reviews, compare prices, and look at specs.
And chances are, you didn't find any of that very exciting. It was probably pretty boring. But all that research helped you make a decision that was right for you. The same is true when customers research your company and its products or services.
Copysmith is a software tool for businesses to help their audience become loyal and stay with the brand longer. It monitors, tracks, and analyzes your audience's engagement online. It enables you to understand where your audience is most active, what social media platforms they use, and what content they share. Based on the information gathered, you can strategize for more effective marketing and gain a deeper understanding of your audience.
How do you know if a customer is a good fit for your business? Do they have a solid understanding of what you do? Are they excited about it? 
"10 Ways to Create a Customer-Satisfied Customer," 
shows how it works.
"The best content marketing in history is about to begin. Copysmith is the AI Content Generator that will bring your content to life. It's like nothing you've ever seen before. It will take your ideas and make them sing in a way you could never have imagined. And best of all, it's free!"
That's all well and good, but who wants to read a technical report? Not your visitors. That's why we offer all kinds of features designed to make a user's experience more fun and engaging. And one of them is data graphics. The company provides easy-to-use and innovative products for the customers to use it.
Copysmith's social media profiles: YouTube, Google+, Facebook, Twitter, LinkedIn, and Pinterest. They believe that every decision is an emotional one. So we wanted to show that. We wanted to show that every decision is an emotional decision. So we created this beautiful set of visuals showing how Copysmith helps businesses and their audience.
"This softeware optimizes your content for SEO, SEM, Social Media, Blogs and more with a click. A simple, easy to use way to generate drafts of custom copy for your business and clients."
"It is a content generation tool that uses artificial intelligence to help you save time while creating better quality content. It works by learning your tone and the topics you write about; it does the work for you. With Copysmith, you can generate well-written blog posts in minutes!"
They wanted to show that Copysmith helps businesses make intelligent decisions. So we created these visuals that showed how Copysmith helps companies make smart decisions and grow their business.
As you can see, the company's logo remains consistent throughout all its videos.
That is an excellent sign of growing brand awareness. 
We created everything from websites to printed advertisements. 
We built them an amazing responsive website. 
We used subtle animations to get their information across.
Then we made a series of print advertisements that showed how Copysmith's services could help businesses achieve these "key" moments in their marketing and communication. We got into an incredible, entertaining moment with Copysmith. They've done a great job with their new campaign and the way they've been marketing themselves.
Company description: We're a brilliant, innovative digital copy shop focused on making your life easier. We offer fast, reliable, and honest service with a smile. We're building a world-class team in a great space in the heart of Orange County.
We are looking for team members with great personalities who enjoy helping others and are passionate about their jobs. And at the same time, we ensure that the audience knows that Copysmith is a service for them, humanity, and their business.
Conclusion,
Copysmith's proprietary artificial intelligence platform analyzes your industry and generates content with SEO, keyword, engagement, and sales potential.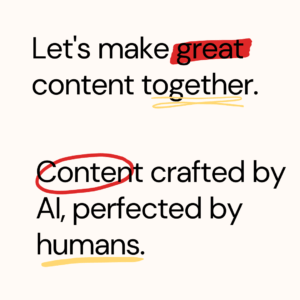 The best thing you can do is keep writing. Write every day. Write a lot. The more you write, the better you'll get.
You must write compelling copy that engages your readers if you want more visitors.
We're reaching out and asking for your help in leaving us a review. It's easy to do and only takes a few minutes. We appreciate your feedback and want to ensure your voice is heard. Thank you!
We need to get reviews from all customers to improve our services.
Don't you agree that reading reviews of a business's services or products helps you make an informed decision? I want to learn about yours.
Kevin