This post will help you see what SEO-friendly content is—also explain how to write and create excellent content that people love so they'll share it with their friends.
Search engine optimization (SEO) is a broad topic that can be intimidating for beginners. But, with the right approach, you're not only able to drive more traffic to your website, but you're also able to convert those visitors into customers.
Why SEO is So Important
SEO (search engine optimization) is the process of getting your website ranked higher in search engines for specific keywords. This means that if someone types in "t-shirt" on Google, your website will show up higher in the search results than other websites.
The process of ranking your website in search engines varies from engine to machine, and there are some key things you need to do. The more relevant and valuable your website is, the higher your rankings will be. Just because you've set up your website doesn't automatically make it SEO-friendly.
But, with a few tricks, you can drive more traffic and customers onto your website. The best way to do this is to use keywords in the content of your website. Keywords are words certain people associate with your topic.
Whether you're looking to sell your clothing, hand soap, or a recipe for baked macaroni and cheese, you can utilize the power of keywords to add value to your website. There are a bunch of tools online to help you keyword your website.
Initially, it's best to pick one that offers free or low-cost keyword monitoring. That way, you can keep an eye on how many people are searching your topic and make any necessary changes as needed.
Here are some keyword monitoring tools: The Jaaxy Keyword tool, Keyword Informant, and MozBar. Google is just as good if not better than many of these tools as long as you remember their rules and keep things in order.
Another vital thing to consider when keywording is what your website's brand or niche is. Do you know what functions your customers use daily?
What exceptional characteristics do you want to provide? Asking yourself these questions is often the first step in writing a successful keyword.

You'll also want to consider the essential elements of your look and feel and how they relate to your niche.
What's the difference between search engine friendly and search engine optimized?
To be a search engine-friendly site, you need to have unique content. You also must ensure your site is easy to navigate and structured to make sense to human readers.
It's not enough to have tons of great content that nobody can find. I created a few blog posts exploring this to give you ideas on improving your site. An SEO-friendly blog post is structured as a section or a tutorial.
These help translate blog content into a user-friendly format that helps search engines and internet users. This results in higher rankings on search engine results pages (SERPs).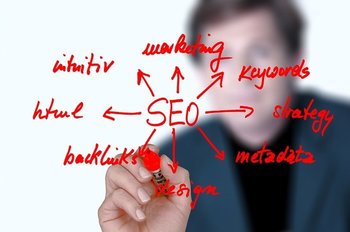 How to Structure Your SEO-friendly Blog Posts
The title should be descriptive enough to let the reader know what the article will cover. The subtitle should be strategic about what the report relates to. The content should be easy to understand.
The keyword section headings can help with hierarchy and help users scan your site rather than scroll down to the bottom of the page. Learn how to create killer SEO-friendly headlines and subtitles to improve your website performance.
The SEO blog genre is a great place to start as it's short and easy to write. I'll tell you where and how to begin writing great SEO-friendly articles. The SEO blog format is very user-friendly.
This means you can position your blog posts horizontally or vertically on your website in a way that makes sense.
Or you can invest in tools to help you structure and format your blog posts to optimize SEO across the board:
CopySmith is one of those fabulous tools to help scale your writing and your business. START HERE!
Here are a few SEO-friendly blog format examples: Pro-tip: Use alt text to ensure it's converted into a link. Google considers image alt text good quality content.
Here's what alt text should look like: 
If you have SEO writing assets like images on your site, telling a search engine about them helps it better understand what content to show people.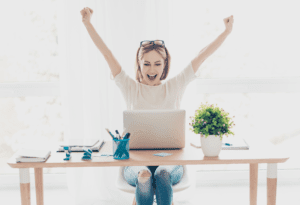 What Should You Do When Creating Content?
When creating content, you should remember that it's essential to create content that your customers want instead of producing content for the sake of creating content.
It's also important to remember that you don't have to be a subject matter expert to create helpful content for your audience. Social media platforms like Facebook, Instagram, and Twitter have vast libraries of information about topics.
The available information can be overwhelming, so how do you say something unique and helpful?

One strategy I use to discover obscure and downright weird topics is to dive into Twitter threads where many people share a specific post or comment.
These threads start in this popular and evergreen category of issues and stay in this format for several hundred tweets before moving to another, even more popular, subject.
For example, when I stumbled upon the mundane topic "how to wipe your keyboard" in a Twitter thread, I was fascinated by how few people knew how to do this mundane task.
By looking through the hashtag #howtowritemywork, I found that it had been popular since 2014. Only 1,800 people posted tweets mentioning it. Hundreds of thousands of users are discussing this innocuous topic in obscurity.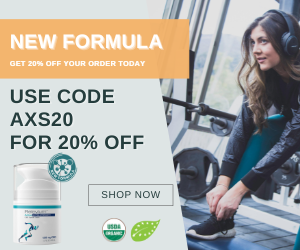 Studying these popular topics shows what a strong undercurrent of conversation is on a topic. Since I already knew how to wipe my keyboard, what incredible Twitter knowledge did these people have?
Indeed it wasn't as simple as just using the right app as anyone could edit emoji into a Tweet, right? The thing is simple if there's a strong undercurrent of conversation surrounding a specific page or article.
There will likely be a good amount of content around that topic on other social media platforms. These conversations are referred to as cross-site, cross-thread, and cross-posted content.
Cross-site, cross-thread, and cross-posted content helps you curate and promote content on other platforms with a following whose interest you can target.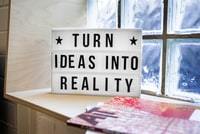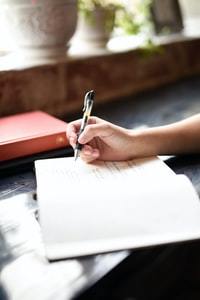 How to Add Keywords to Your SEO Content
To rank well in search engines, you must ensure your content is targeted toward your audience. You also want to make sure that search engines can easily understand what your content is about.
To do this, you need to use the keywords you know your audience uses when searching for something. Remember to include your keywords in the title, description, and URL when creating SEO-friendly content.
The purpose of this section is to format the content so that if someone were to compare it to something else, it makes sense. For more information on how to format this, see this write-up from WebFX.
Most people want to know how to get the most traffic without spending much money. This tip will show you how to create content that your customers would like to share with others.
Don't get me wrong; spending money on SEO isn't bad, but a little marketing can go a long way. Suppose you're already doing a lot of outreach for your brand because you're a part of a Facebook group or LinkedIn.
In that case, you may already have many people sharing that content. This is the default behavior when you share content online, and there is nothing to be ashamed of.
But, good content should be shared to generate word-of-mouth marketing; you wouldn't want people only sharing your content because it was free.
Creating SEO-friendly content that drives readers to share it with their friends is a two-pronged approach. You need targeted and shareable content to solve a user's problem.
To accomplish this, give your readers a value proposition for what you're providing. When possible, show them how you solved their problem.
In doing this, you're giving them reasons to share your content with their friends. Your content is only as good as how useful and helpful it is to your audience.
You must use all available tools to create valuable, robust content.
How to Avoid Keyword Stuffing
If you're writing a piece of content with many keywords in it, make sure it's natural sounding. Don't use the same word too many times.
You don't want to create a list of keywords that you then put in the content. Instead of creating a list of your five best keywords, you should rank them based on three metrics. How many times a day should you be checking your keywords? Every day? Weekly? Double monthly?
You may find it difficult to know your ideal keywords if you write lots of content. The goal is to have the keyword hidden, so you don't need to look it up when writing. Your strategy should always include being in the top three results for a specific keyword based on a particular metric.
For example, suppose you had the category of "women" in Google's search results. In that case, your top result should be something like this: "Find out how to write quality SEO headlines with my comprehensive checklist right here. "Sign up for free."
When you apply this approach to your writing, you can show search engines that you understand the motivation behind why people search for specific topics or keywords.
This knowledge becomes helpful later on when you're writing copy about other issues in hopes of pulling in a different type of audience.
Jaaxy is a tool that helps you discover keywords that are relevant to specific topics. Here's what it will show you for "writing tips": This is an extensive list of potential keywords for articles about writing tips, but these are only a small handful of possibilities.
The tool shows you just a few possible suggestions rather than an endless list of options. Try experimenting with a few keywords, and see what stuck out to you. You might find it's enough to start writing about a topic you're passionate about.
Conclusion:
We hope you've enjoyed this guide to using Keywords for SEO-friendly content and hope that you've learned something that will help improve your writing habits!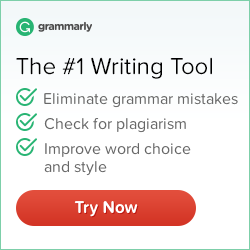 FIND THE TOOLS YOU NEED!
We will continue to discuss more in future blog posts, so stay tuned for more information. Thanks for reading!
The information presented in this article represents the personal opinion of the author.
Cheers,
Kevin