How To Organize Your Writing To Make It Epic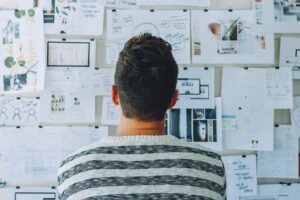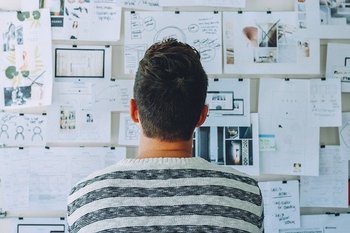 Organizing your thoughts and ideas is essential before writing. It is a skill that any writer can learn, but it takes work.
Often writers either have too many ideas and need help figuring out where to start, or they have too little and never finish what they're working on.
It's crucial to organize your thoughts and ideas in a way that allows you to express them clearly in writing. There are several methods for doing this.
Here are a few suggestions: 
Begin by brainstorming. 

You can do this on paper, whichever is more convenient for you. Brainstorm as many ideas as possible about the topic you're addressing. Be as creative as you can be.
Don't let your inhibitions against silly ideas stop you from writing them down. Also, don't feel that each idea has to be original. In other words, I have yet to have a brand new idea or concept worth writing about. Sometimes, we need to write about the thoughts we've heard for years to clarify the issue.
Please write down your ideas,

but wait to organize them. Just get them all down on paper or the computer. If you want to communicate with impact, clarity is critical. Make sure your writing is clear, engaging, and free of errors. Quickly improve any text with our plagiarism detection and grammar correction tools.
After getting a good number of ideas on paper, take a step back from your writing. You'll need to view your ideas as a whole at some point, so take a moment to look at your ideas. It doesn't mean that you have to have everything perfectly organized or spelled out, but you'll want to get a feel for your paper's direction.
Organize your ideas into a rough outline for your paper.

It would be best if you had a good idea of what you plan on saying, but this can be an excellent opportunity. To help pull your thoughts together and see how they fit together. It is essential to make your outline simple enough, however.
While it is essential to have some order, you don't want to get bogged down in all of the minutiae right now—you can worry about those details later.
To ensure that everything you write comes across the way you intend, you must be clear and engaging. Make sure your writing is free of errors and engage your audience for the best results.
Use your outline to draft the first few paragraphs of your paper.

After completing your outline, you will have a good idea of how you want to start your essay. Use that as a jumping-off point and write the first couple of paragraphs. It will help you get into the flow of writing and help you get that first sentence down on paper.
Edit as you go.

As you write, keep an eye out for awkward sentences. Make sure that all of your sentences are relevant to your thesis statement. Be careful to use the exact words sparingly.
Also, you don't want your writing to feel choppy, so make sure you use transition words and phrases, especially in longer papers. Grammarly's built-in editor works in real-time, underlines errors, and suggests better word choices. When I need to write a blog post for my business, I use Grammarly to help me make sure my writing is as clear, concise, and engaging as possible.
Revise and edit after writing your first draft. 

Many writers will tell you that editing is just as important as writing. Giving yourself time to look at your report and revise it will allow you to see your paper with fresh eyes, pointing out any mistakes or things that need to be changed.
Reread and proofread before submitting.

It is an essential tip in terms of writing a paper. Rereading your work and checking it for spelling and grammar mistakes will help ensure that you give your reader the best possible product. Grammarly's AI is smart enough to know when "good" is good enough. 💯
Read carefully and follow directions. 

The writing assignment prompt is usually particular in terms of formatting, length, etc. Be sure to meet all of these requirements before submitting your paper. The writing assignment prompt is usually particular in composition, length, etc.
Are you looking to improve your writing and ensure everything you communicate comes across clearly and engagingly? Then you need to check out our new guide on how to write with impact! In it, we cover everything from choosing the right tone for your audience to eliminating common grammar errors.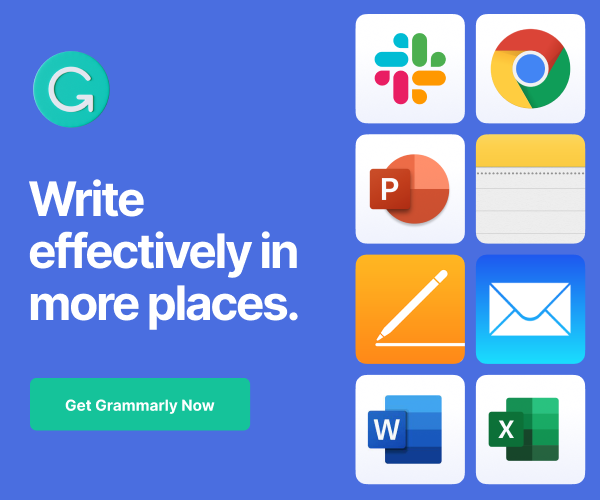 Thanks for being part of the community!
Kevin
Bonus #1: 1,000 High Traffic, Low Competition Keywords
Download 1,000 hand-picked keywords revealed with the information vital for SEO success. Download the list today as our free bonus to you!
Bonus #2: Niches, Keywords, Success
Download your Niche Research Bonus and discover how to implement Jaaxy to reveal hot niches in moments. This guide will be your guidebook for Niche Research!
Bonus #3: Domain Industry Secrets
Tips for entering the billion-dollar online marketing industry. Your guide to low-cost domains and how to market them for considerably more money. 
Find domain flipping made uncomplicated with Jaaxy.
Learn how to make money online. Learn how to start your own business and make money with Wealthy Affiliate, the leading affiliate marketing training site. Affiliate marketing is easy and cheap.
Easily create your website and start earning money. Wealthy Affiliate is the only one I trust for my online business. We'll show you how to succeed in affiliate marketing the right way. To learn more, go to the Wealthy Affiliate Platform.
We can only accept 300 applicants,s and it's FREE, so click the link now to get started. Our WA Community is membership-based. The main goal of the WA membership program is to make you a successful affiliate marketer.