How to Write An Article in 10 Steps
Why do you want to write an article? To help people. To share information. To sell something. Whatever the reason, you can take a few steps to make sure your piece is helpful, engaging, and easy for you and your readers to digest. Writing an article is a great way to teach people about your passionate topic.
Write an Article for Your Target Audience
You should know whom you want to reach before you write. For example, suppose you're writing for a popular health blog. In that case, you might target a professional audience because you have something to sell. If you're writing for a popular health magazine, you might target an audience with a higher level of education. If you're writing for a popular health website, you might target people going through a similar health journey. Learn more [HERE]
When writing a paper, it's easy to get caught up in what you want to say. But, before you write the first line, you should know your target audience. The best way to do this is by creating a persona. A persona is a fictional character that represents your target audience. You can create a persona by speaking with potential customers, people in your target audience, or conducting a survey. A persona contains much information, so we'll go over the most critical points.
Name: Though you can give your persona a name, I prefer to use an identifier. This will help you align with your persona's characteristics and the characteristics of your target audience more quickly. A persona is a fictional character that represents your target audience—think about what this person's goals, interests, and expertise are. Creating a persona will help you focus on your audience's needs, not just what you want to say.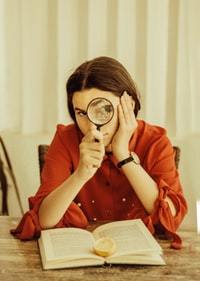 Step 1:
Identify Your Audience
As a data scientist, you often communicate technical material to a non-technical audience. The best way to identify your audience is by doing a little research. A persona is a "target user." You create a specific user profile by collecting information on gender, age, social background, education level, and occupation.
A persona allows you to identify with a specific group of readers and relate to them. It makes it easier to target your message and enables you to make more realistic assumptions.
For example, if you know the persona is a 25-year-old female, you can assume she uses social media. A persona is a fictional person (or group of people) representing your ideal reader. Create these personas from all different kinds of people.
Here's an example. Let's say you're writing a paper about college students for college students. You might create a persona for a middle-aged, high school educated mom who runs her own small business.
What does she care about?
What questions would she ask?
How could you write your paper so that she could understand it?
A persona is a fictitious character that represents your target audience. It is essential to know your target audience so you can communicate with them in a way that makes them feel as though it was written for them. To create a persona, imagine yourself as your target audience. Describe what you like and dislike and why you think this is the case.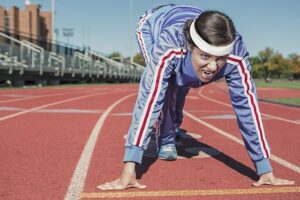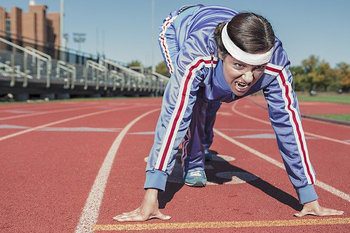 Step 2:
How to Write An Article Plan
Plan Before you start writing, make a plan. Think of what you want to say, how you want to say it, and how you organize it. You don't have to have every detail nailed down, but you should have at least an idea of what you want to do.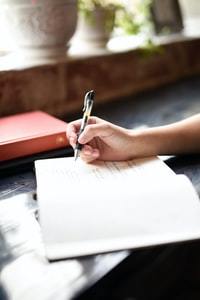 Write An Article in Plain Text
Some plain text editors can help you format your article. After making a plan, follow it as you write. Write, so you don't lose what you have to say. Even if it is not perfect, writing something is better than letting the ideas slip away. While writing, do not worry about grammar and spelling. You can always fix those things later.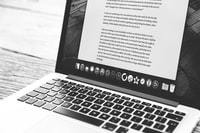 Revise
While thinking about what you want to say, plan and organize it in your head. As you write, you can also refine the plan. Keep an eye out for Isolating structures, and passive voice since these can lead to a lack of clarity.
Don't worry about spelling or grammar or anything like that. Just write your story. Write if it's a short story, a novel, or anything. A good outline can help you here. By writing an outline, you can see the big picture and figure out where your story is going.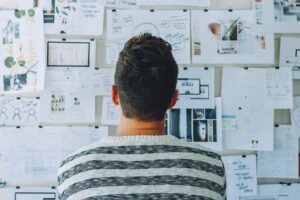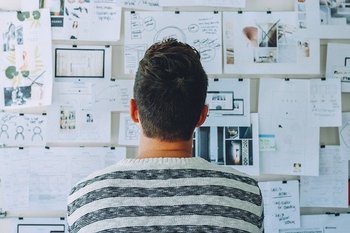 Organize
It's good to organize your chapter, whether it's in the order it'll be read or something different. This lets you go through the entire chapter quickly and make sure the flow of the story makes sense.
Get Out the Dictionary
When writing, it's always a good idea to use a thesaurus and a dictionary. It adds variety and makes your writing much better. Make sure you know your characters. Your essay will be much better if you know your characters inside and out. I know that sounds silly, but it makes sense. Your paper will improve if you know your character's background, personality, and quirks. When writing, you need to put in the effort. At the beginning of this post, writing is not easy; also, try to avoid using the word "was." It seems redundant, so try to use a more descriptive verb to make it more interesting.
For example:
She was upset.
In her eyes, everything he did was wrong.
As you grow as a writer, you will eventually learn to make thesaurus and dictionary work for you. And here's the trick to using a dictionary. You can use it to look up the definition of a word or find similar words but not the same. A dictionary can also tell you if a word has multiple definitions or if it's just a spelling error. If you aren't careful, you will fall into a pattern of using similar expressions. Your writing will look very dull and lack character.
Keep a Notebook
It's always good to keep a notebook handy, so you can write down any idea that pops into your head. If you write them down, you will remember them. If you don't write them down, you will forget most of them. Learn to write backward. Always use pronouns correctly.
For example, don't say, "The teacher told me that you would fail. Instead, you should say, "The teacher told me that I would fail." Being aware of your pronouns is also vital in informal writing, such as journal entries.
And finally:
Don't be afraid to make mistakes! The sooner you start getting used to not making mistakes, the better your writing will become.
Step 3: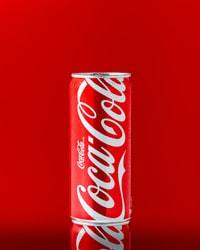 Write an Article Title
Choose a title for your article. It should be short, descriptive, and easy for you and your readers to understand. Write a list of all the main points you want to make in your article. Write the first draft. This can include many sentences that you'll cut later (see numbers 2, 5, and 6 in this list). Don't worry if you have to do this several times to get your first draft down.
Rewrite your article, cutting out the sentences you don't need—work from your main points to decide what to cut. Don't worry about it being too long. Your readers can search the article title to find the whole story. Add a summary. The summary should be between two and five sentences long. Outlines show up in search results and compel readers to look at the article. A good summary captivates the reader, so be sure to be detailed but don't give away the whole story.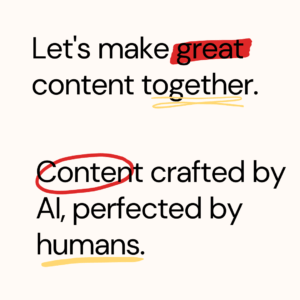 Write a lead paragraph. Avoid using terms that are too technically specific or include too many numbers. For example, instead of referencing a study such as "The Effects of a Poorly Made Soda on the Human Body" (boring!). Try something like "Soda Acid: Why It's Not So Great for You" (eye-catching!)Abstract (optional)
The abstract should state some of the significant points of your article.
It should be no more than 200 words.
You may choose to write the abstract last.
It is usually a summary of the article, so you will probably have written it several times during the writing process.
The abstract should state some of the significant points of your paper.
It should be no more than 200 words. You may choose to write the abstract last.
You may want to include any keywords for your topic that you feel may help the search engines find your article. The title will become your page title in HTML, so have a catchy headline encouraging people to read your article. Define the topic clearly. What are you going to talk about? Limit it to one idea. Be sure to be clear in what you're going to write about.
How do you define the topic of your blog? You must have a pretty clear idea of the issue because if you don't, you won't be able to focus on it. If you're writing an advertorial, always do your research and use the right words. If you're writing a press release, make sure you send it to the right journalists. Learn more [HERE]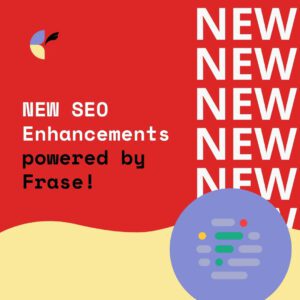 The most important thing to do as a writer is to make sure that you understand your writing topic. You don't want to be confused or uncertain about what you're talking about. You want to make sure that your readers know you understand the topic and that you're an expert. When writing content for your blog, you need to do your research.
You can't just go off on a tangent and write about something that you think is interesting. Make sure that what you're writing about is something people search for.
Write the article in the first person.
Write the article in the second person.
Write the article in the third person. Write the essay in the past tense.
Write the article in the future tense.
Write a list article.
Write a how-to article.
Now, write an article to make your point about whatever you're trying to say.
Before you start writing, it's essential to define the topic clearly. That will help you stay on track, and it will also help you manage your time more effectively. It's also a good idea to develop a list of potential topics. Before you set up your business, do your research and pick a niche that you're passionate about. Choosing a business niche is essential because you'll spend time in it. The second thing is to get started. Don't worry about finding the perfect words; start writing and let the words flow.

1. Do your research.
2. Write the article.
3. Edit the article.
4. Edit, Polish the article.
5. Edit, Polish the article
6. Promote the article.
7. Measure the effectiveness of the article.
8. Use the article as a lead generator.
9. Advice.
10. Revisit the piece
Don't worry about finding the perfect words; start writing and let the words flow. Find the first word that comes to your mind. Please write it down. Now go to the second word. This time, don't let yourself think too much. Write the second word down. That's the image. Try to build a story around it. Learn more [HERE]
If you need help, you can imagine the character is stuck in the house while it's snowing. He sees someone outside his window; he thinks it's his neighbor, but then he notices it's Santa. Get the ideas out of your head as soon as you can.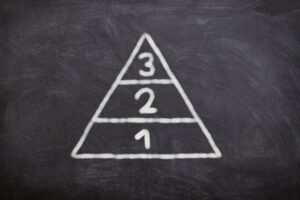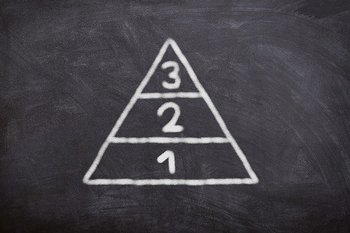 The third point is to think about what will sell your article. Don't write from your viewpoint. Say something that makes people want to buy your writing. Think about what people want to hear and what you can tell them. It's not just about you; it's about how your book will help them. The fourth thing is to keep your focus.
Graph out your story on paper.
Write out your story in a journal.
Write a blog in your voice.
Record yourself typing your story on the computer.
The third thing is to keep going until you get so tired of writing that you can't stand it anymore. Then stop, but keep that story tucked away in your mind for a little bit. To get you started, here are some prompts to get you going.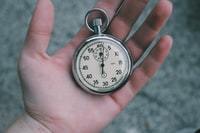 Value Your Time
Spend an hour a day on your book, and you'll have it done in a year. A good rule of thumb is to spend one hour per day on your writing, and you'll have a finished project in a year. It doesn't mean that you'll have a book in a year if you write for only an hour. Look back and fix the mistakes later, but start as soon as possible.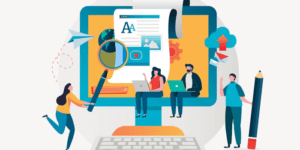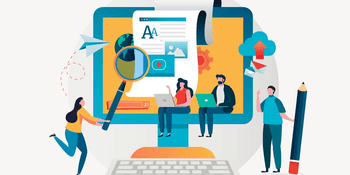 Create a Plan
The outline is the only way I know to make myself write. The same goes for you! If you don't know how you should organize your thoughts and ideas, it will be hard to start writing. My recommendation is to write an outline. This is the general plan of your article.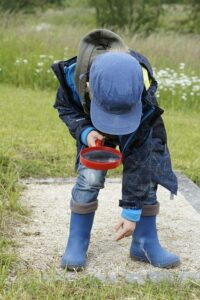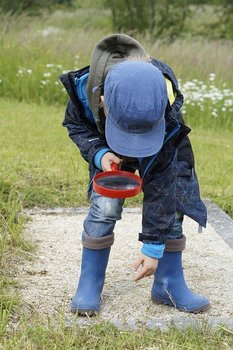 Find Your Reader
Think about who your audience is. Are you writing for the web, print, or a specific publication? Your potential reader will influence the way you construct your story. I tend to write for the web, so I like to check the stats of other articles that I've written to understand the length and type of content that people want to read on the web.
It would be best if you also wrote for yourself. Before you start writing, you need to know:
What you are going to write about
What are your main points?
How are you going to structure your article?
How are you going to explain the main points?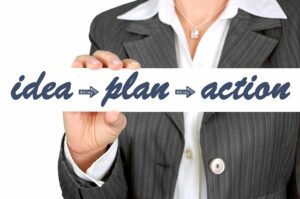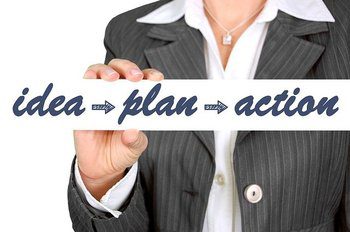 Create an Outline for Writing An Article
The outline will guide you while writing, but it doesn't mean that it's the final structure of your article. Try to make it as detailed as possible. Organize each section of the outline. Once you have your general strategy, you should break it into sections.
Introduction: The point of your introduction should be to grab the reader's attention. This is the first step of your article, so you want to make sure the reader wants to continue.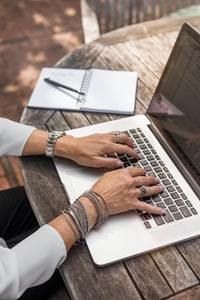 Start Writing
I've found that it is easier to write once I have an outline. It is easy to say, "Hey, I just have to write this, and then I'll be done!" It's also easier to focus while writing because you don't have to figure out what comes next every five minutes. Outlining does not mean you will end up with a poor article on paper. It enables you to see where you stand and to know what to do next.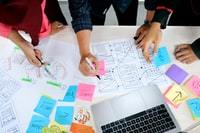 Start Promoting Your Article
Once you've got the article written, start promoting it. Not when it is published, but now. There are a variety of methods you can use. You can post it to relevant forums and newsgroups. You can keep trying to write guest articles for other sites, but this time ask the editors if they want to publish your work. You can submit it to search engines and put it up on sites like yours or others with a similar audience.
Social Media
Make use of social media to spread the word. This is a great way to build readership, especially if you're writing on a topic people are interested in. Reach out to bloggers and publishers who cover similar issues and ask if they would be interested in featuring your article. If your paper is unique enough, there is a good chance they will take it.
Publishing your article is a rewarding experience. It is a great way to show others what you know. Let others know you wrote an article and that it is available for others to read. I usually post on Facebook, Twitter, and Google.
Forums
You can also post it to forums, groups, and communities that you're part of. Other websites may also be open to publishing your article, so check them out. Another great way to promote your writing is by commenting on other blogs.
Just drop a line and let others know that you also write and would appreciate it if they read your article. Suppose the paper isn't too far from your target publication's deadline. In that case, you may want to start promoting your writing before you submit it.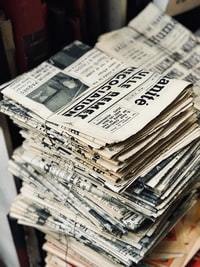 Write An Article for a Press Release
Consider writing a press release and submitting it to online publication submission sites, such as Paid & Free Press Release. These sites list hundreds of newspapers, magazines, and websites that accept press releases. You can publish your article on your blog and share it on social media. You can also contact other publishers and ask if they are interested in publishing your article. You will find that most publishers are not interested in your first article. This is okay.
They might not have the space to publish it, but they are interested in the future. Therefore, don't be discouraged. Focus on your next article. [HERE]
This post was proofread by Grammarly.
Please leave them in the comments section below if you have any additional questions.
Thanks for being part of the community!
Kevin
Hello,
As an eCommerce seller, the first physical touchpoint you'll have with a customer is when your package arrives at their door, an impactful impression is critical.
Fulfillment marketing, a cutting-edge solution crafted by my friends over at The Fulfillment Lab, is designed to make the unboxing experience memorable by bringing marketing and fulfillment together at scale!
With this strategy, you can create a unique order fulfillment experience using data you're already capturing—without sacrificing speed or scalability. It makes it possible to:
Build brand recognition. With increasing competition for eCommerce businesses, you need a way to differentiate and build brand recognition. Fulfillment marketing is that solution!
Tailor the customer experience. Personalize the fulfillment experience to each buyer using marketing data you're already collecting—delivering a unique customer experience that'll leave a lasting impression.
Create brand advocates. Turn one-time buyers into repeat buyers and loyal advocates for your brand. You make it easier to attract new customers driving additional revenue from repeat sales while expanding your new customer base.
I figured this is something you'd like to do in your organization, so I'm connecting you with The Fulfillment Lab! Click this link [HERE] to get started with their fulfillment services today, or reach out to them directly if you have any more questions.
The Fulfillment Lab, 5136 W Clifton St, Tampa, FL 33634, (813) 444-3455