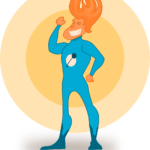 Does your writing need a boost in the self-confidence department? Here are some easy ways to pump them up and make them feel like they're on top of the world. It's no secret that writers can be a pretty confident bunch.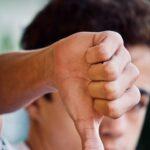 We have to be in order to put our thoughts and feelings out there for the world to see. But even the most confident writer has moments of self-doubt. If you're struggling with writing confidence, here are five easy steps that will help boost your confidence and get those words flowing again.
Confidence is key for writers.
Confidence is key for writers. When you lack confidence in your writing, it shows through in your work. Your readers can sense it, and it can make them lose interest in what you have to say.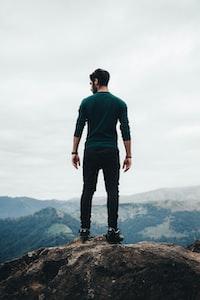 Fortunately, there are easy ways to pump up your writing self-confidence and make yourself feel like you're on top of the world. Start by taking a good hard look at your work. What do you like about it? What do you think needs improvement?
How can you build on what you already have? Remember that your writing is good enough for publication, no matter what anyone else says.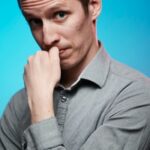 Consider this: would a publisher take your writing as seriously as it has, or as it does, was it not good enough? No, of course not. When you realize that your writing is good enough for publication, your confidence in it starts to grow and grow. Good writing confidence can only come from good writing. That's the bottom line.
Self-doubt is normal for even the most confident writers.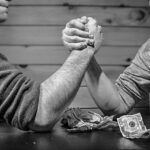 No matter how good of a writer you are, there will always be moments when you doubt your abilities. This is perfectly normal! The best way to combat these feelings of self-doubt is to have some tried and true methods to pump yourself back up.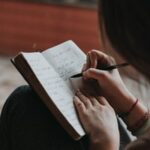 These can be things like reading over past writing that you're proud of or getting feedback from people whose opinions you trust. When you catch yourself starting to doubt your writing again. Remember these techniques and give yourself the boost in confidence that you need!
Five easy steps to help boost confidence and get words flowing again:
1. Get rid of perfectionism – One of the number one killers of confidence is perfectionism. If you're constantly striving for perfection in your writing, it's going to be tough to feel good about what you produce. So, instead, focus on getting your thoughts down on paper and worry about perfecting them later.
2. Take breaks – When you've been staring at a blank screen for too long, it can start to feel like everything you write is terrible. So take a break away from the screen and return to it later.
3. Have a positive mindset – As I mentioned above, it's so easy to beat yourself up when you don't think your writing is good enough. But the truth is, we're all writers, and none of us are perfect.
So be confident in your own ability and remember that no one is going to read your writing without judging it before you give it to them.
4. Write every day – The more you write every day, the better you're going to feel about your writing. It's like anything else. The more practice you have, the better you'll be at it.
5. Join a writing group – You're not alone in feeling like your writing needs to improve. So why not get together with other writers to help lift each other up?

Conclusion,
If you're struggling with low self-confidence when it comes to your writing, there are some easy things you can do to give yourself a boost. First, take a look at your recent work and identify what you're proud of.
This could be a specific scene or turn of phrase that you felt went well or simply the fact that you finished something despite feeling doubtful about it. Next, make a list of the positive qualities your writing has. This could include elements like humor, creativity, or emotional honesty.
Getting more done in less time
One of the best ways to increase productivity and get more done in less time is to develop strong writing strategies.
Whether it's streamlining your email process, taking practical notes, or mastering the art of the to-do list, learning how to write more efficiently can significantly impact your workday.
Of course, different people will find various writing strategies helpful, so it's important to experiment with different approaches until you find one that works well for you.
What are your thoughts?
Differentiation is vital to success. 
Have a comment or question? Let us know below! 
This article contains affiliate links. Clicking on one of these links and making a purchase may earn the author a small commission.
Thanks for being part of the community!
Kevin
Remember to claim your Bonuses!
Bonus #1: 1,000 High Traffic, Low Competition Keywords
Download 1,000 hand-picked keywords revealed with the information vital for SEO success. Download the list today as our free bonus to you!
Bonus #2: Niches, Keywords, Success
Download your Niche Research Bonus and discover how to implement Jaaxy to reveal hot niches in moments. This guide will be your guidebook for Niche Research!
Bonus #3: Domain Industry Secrets
Tips for entering the billion-dollar online marketing industry. Your guide to low-cost domains and how to market them for considerably more money.
Find domain flipping made uncomplicated with Jaaxy.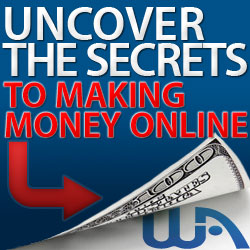 Are you interested in making money online? Wealthy Affiliate is the leading affiliate marketing training site that can teach you how to start your own business and make money through affiliate marketing. It's easy and affordable to begin with, affiliate marketing, so why not try it?
Creating your own website is easier than you think. At Wealthy Affiliate, we'll show you how to succeed in affiliate marketing successfully. Learn more about our program and sign up today.