Earning a passive income as a writer online involves creating content or products that can generate revenue without the need for continuous active effort. Here are some strategies you can use to earn passive income as a writer.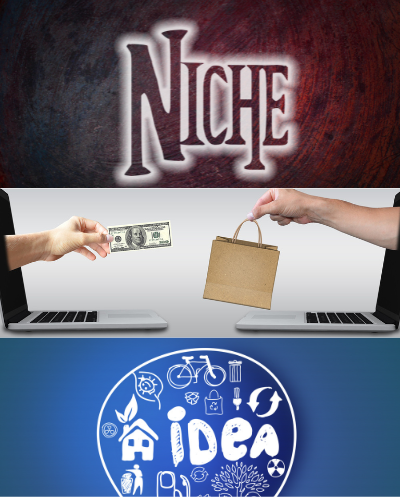 1. Ebooks: Write and self-publish ebooks through platforms like Amazon Kindle Direct Publishing. You'll earn royalties each time your book is sold. Make sure your ebook offers valuable content and promote it through various channels to maximize sales.
2. Online Courses: If you have expertise in a particular subject, create an online course and sell it on platforms like Udemy, Teachable, or Thinkific. You can create written content, videos, or a mix of both.
3. Affiliate Marketing: Start a blog or website and incorporate affiliate links within your content. When readers click on these links and make a purchase, you'll earn a commission. As a writer, you can craft well-written articles that integrate these affiliate products seamlessly.
4. Stock Content: If you're good at creating short stories, articles, or other written content, you can sell them on stock content platforms like Constant Content. This allows people to buy your content for their own use.
5. Subscription-Based Content: Create a subscription-based platform through websites like Patreon or Substack. Share exclusive content for your subscribers and charge a monthly fee.
6. Print on Demand: Write quotes, text-based designs, or short poems, and sell them on merchandise through print-on-demand services like Merch by Amazon or Redbubble.
7. Licensing Content: License your existing content to other publications or platforms. This could include articles, essays, or educational materials.
8. YouTube Channel: Start a YouTube channel focusing on writing tips, book reviews, or any other niche you are passionate about. Write scripts for your videos and earn money through YouTube's Partner Program by monetizing your videos.
9. Create a Niche Website: Develop a niche website with evergreen content that solves specific problems or caters to a particular audience. Monetize the website through ads, affiliate links, and sponsored posts.
10. Podcasts: Start a podcast and use your writing skills to create scripts for episodes. Monetize your podcast through sponsorships, ads, or listener donations.
11. PLR (Private Label Rights) Content: Write content that can be sold to others with the right to modify and use as their own. Websites like PLR.me are platforms where you can sell such content.
12. Writing Apps or Tools: If you have a unique idea for a writing app or tool, you could create and sell it or offer it on a subscription basis.
13. Digital Products: Create digital products such as templates, checklists, or planners and sell them on platforms like Etsy or Gumroad.
Remember that building a passive income stream takes time and effort upfront. It's also important to continuously update and promote your content to ensure it remains relevant and continues to generate income over time. Diversifying your income sources can also create a more stable passive income stream.
Craft Your Digital Quill into a Marketing Excalibur with Can I Be A Writer. 🖋️💼
Imagine possessing the power to captivate and charm your audience with the sheer magic of words.
A treasure trove of knowledge awaits you at Can I Be A Writer., where beginners learn the craft and unravel the secrets of using writing for a marketing edge!
Whether you're an aspiring writer, an entrepreneur, or a seasoned marketer, this platform is your gateway to mastering personalization in marketing, thus forging a connection with your target customers that's as strong as King Arthur's Excalibur.
Are you ready to become the literary alchemist that turns words into gold? ✨
The Might of Personalization Marketing ⚔️💌
In an era where consumers are inundated with advertisements and promotions, personalization stands as a lone knight amidst the crowd.
It not only amplifies your message but makes it resonate with the very chords of your audience's desires and preferences. Can I Be A Writer is the Merlin that guides you through these enchanted woods.
A Beacon for Beginners: Harness the Craft 📜
At Can I Be A Writer, beginners find a haven where the art of writing is demystified. With a plethora of resources, tutorials, and expert guidance, even the most novice of scribes can hone their skills. But how does this translate into marketing sorcery?
Engaging with Precision 🎯
Can I Be A Writer teaches you how to craft content that speaks directly to your audience. By understanding your customers' interests, pain points, and desires, you can create messages that strike a chord. For businesses, this means higher engagement rates and a customer base that feels valued and understood.
Time and Gold: Save Them Both! ⏳💰
In the realm of business, time is as precious as gold. Can I Be A Writer empowers you with the knowledge and tools to streamline your content creation process. You'll learn to focus your energies on strategies that yield results, effectively saving both time and resources.
Amplify Your Brand's Voice 📣
Harness the power of words to build and reinforce your brand's identity. Through personalized content that aligns with your brand values, Can I Be A Writer helps in forging a consistent and authentic brand voice. This, in turn, builds trust and loyalty among your customers.
Optimize for the Crowning Glory: Higher SEO Rankings 👑
What's a kingdom without its crown? Can I Be A Writer also sheds light on the mystical art of SEO (Search Engine Optimization). By optimizing your content for search engines, you're not only speaking to your audience but to the digital gatekeepers. Ascend the ranks and let your content claim its rightful place at the top of search results.
A Call to Arms: Forge Your Legacy 🏰
With Can I Be A Writer, wield the power of personalization in marketing and carve your path to success. Whether you're an individual looking to share your voice or a business seeking to revolutionize your marketing, this is your call to arms. The kingdom of infinite possibilities awaits!
Seize your quill, don the armor of knowledge, and let Can I Be A Writer. be your guiding star. 🌟
Wealthy Affiliate, the pros and cons, and my own experience using it.
I've been interested in making money online for a while now, but I've always been hesitant to try affiliate marketing.
It seemed like a lot of work, and I wasn't sure if I could really make any money from it.
Then I came across Wealthy Affiliate. They seemed to have a great system in place, and they offered a free trial so I could check it out without any risk.
I decided to give it a try, and I'm so glad I did! Wealthy Affiliate has taught me everything I need to know about affiliate marketing, and I've already started to make money from it.
I first heard about Wealthy Affiliate from a friend who was making money from it.
He told me that it was a great way to learn about affiliate marketing, and he said that I could start making money from it within a few months.
I was skeptical at first, but I decided to give it a try. I signed up for the free trial, and I started working through the training modules.
The training modules were really helpful. They taught me everything I needed to know about affiliate marketing, from finding profitable products to creating high-converting websites.
I also got a lot of help from the Wealthy Affiliate community. The community is full of experienced affiliate marketers who are always willing to help out new members.
The Pros and Cons of Wealthy Affiliate
There are a lot of pros to Wealthy Affiliate. Here are a few of the things I like about it:
The training is excellent. The training modules are comprehensive and easy to follow.
The community is supportive. The community is full of experienced affiliate marketers who are always willing to help out new members.
The platform is easy to use. The platform is user-friendly and easy to navigate.
However, there are also a few cons to Wealthy Affiliate. Here are a few of the things I don't like about it:
Compared to other affiliate marketing platforms, the monthly membership fee for this service is higher, coming in at $49.
It's essential to exercise caution when navigating Wealthy Affiliate's sales funnel, as it can be intense and persuasive. However, it's worth noting that their products and services are of exceptional quality.
My Overall Experience with Wealthy Affiliate
Overall, I've had a great experience with Wealthy Affiliate.
The training is excellent, the community is supportive, and the platform is easy to use.
I'm still in the early stages of my affiliate marketing journey, but I'm already starting to make money.
With time and effort, I can make a significant income from affiliate marketing.
If you're interested in learning more about affiliate marketing, I highly recommend checking out Wealthy Affiliate. It's a great way to learn the ropes and start making money online.
Conclusion
In this blog post, I gave you an honest review of Wealthy Affiliate. I talked about the pros and cons of the platform, and I shared my own personal experience with it.
If you're interested in learning more about affiliate marketing, I highly recommend checking out Wealthy Affiliate. It's a great way to learn the ropes and start making money online.
Thanks,
Kevin
Unlock the secrets of using writing as a marketing edge with Can I Be A Writer. Perfect for beginners, individuals, and businesses, learn to personalize marketing messages, engage customers, and rank higher in search results. Save time and money.