Are you still relying on your content marketing strategy to drive traffic and conversions? If so, let's take a step back and reconsider your approach. Let me show you why.
Content marketing is one of the best-known strategies for business growth.
It involves creating and distributing valuable content tailored to attract and retain a target audience to drive customer acquisition and loyalty.
The effectiveness of content marketing has been debated significantly over recent years.
However, in this blog post, we'll show you why you should still believe in its potential – and how to reassess your strategy accordingly!
Introduction to content marketing
Content marketing has been around for years and shows no signs of slowing down. It is a powerful way to draw in potential customers, build relationships with existing ones, and offer valuable resources to your audience. It includes blog posts, search engine optimization (SEO), email newsletters, social media engagement strategies – the list goes on!
While it takes time and dedication to create content that resonates with audiences (and can require an upfront investment), the rewards from successful content marketing campaigns are worth it in the long run.
Benefits of content marketing
Content marketing has become a driving force in digital media and online advertising.
It allows businesses to create, share, and distribute content that engages and builds trust with their target audiences. Content marketing is still highly effective for impacting potential customers.
Still, it also offers numerous benefits to companies implementing it into their overall strategies – such as increased brand visibility, more web traffic from organic sources, lead generation capabilities, and improved search engine rankings!
Debates over recent years about the effectiveness of content marketing
Marketers have long used content marketing to maintain a steady presence in the online space.
Undeniably, despite recent debates over its effectiveness, it remains an essential part of any highly successful digital strategy.
Despite what many believe, content marketing is still effective and even more so when done correctly with proper research and planning.
Companies realize this more than ever due to intense competition for online customers – creating quality content to engage buyers can be highly lucrative when partnering with experts like writers or designers who understand brand messaging and the latest trends in keywords used on targeted platforms.
Reasons why you should still believe in its potential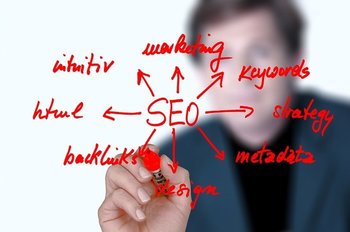 Content marketing has been an essential part of many successful businesses for years, and despite the ever-changing landscape of digital marketing, it remains a viable strategy.
With so much competition out there to stand out from the crowd, having strong content that resonates with your target audience is key to success, making investing in content marketing all the more critical.
Consumers are looking for well-crafted stories that inspire and encourage engagement; meaningful content can give your brand an edge by engaging customers beyond simple ad messages or sales pitches.
Looking for a strategy that can make your brand stand out in 2023? Look no further than content marketing! This tried and true approach is still a top contender for capturing your audience's attention and driving conversions.
Take advantage of the opportunity to take your marketing efforts to the next level with content that engages and inspires.
In fact, it is more important than ever before. Here are some reasons why:
People are consuming more content than ever before. In 2022, the average person consumed 17.5 hours of digital media per day. This means that there is a huge opportunity for businesses to reach their target audience through content marketing.
Content marketing is a cost-effective way to reach a large audience. Creating and distributing content costs much lower than traditional advertising methods, such as print and television ads.
Content marketing can help you build relationships with your customers. When you create valuable and informative content, you can build trust and credibility with your audience. This can lead to more sales and conversions in the long run.
Content marketing can help you improve your SEO. When you create relevant and well-optimized content for search engines, you can improve your website's ranking in search results pages (SERPs). This can lead to more traffic to your website and more opportunities to convert visitors into customers.
Of course, content marketing has its challenges. Creating high-quality content that will resonate with your audience takes time and effort.
However, if you are willing to work, content marketing can be a very effective way to grow your business.
Here are some tips for creating effective content marketing campaigns in 2023:
Create content that is valuable and informative. Your content should be something that your audience will find helpful and interesting.
Target your content to your specific audience. What are their needs and interests? What kind of content will they find most valuable?
Promote your content effectively. Don't just publish your content and hope for the best. Share it on social media, submit it to relevant websites, and run paid advertising campaigns to promote it.
Measure your results and make adjustments as needed. Track how your content marketing campaigns perform and make necessary changes to improve your results.
If you follow these tips, you can create content marketing campaigns to help you grow your business in 2023 and beyond.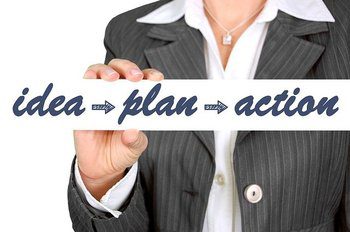 30-Day Challenge for Small Business Growth: Unlock Actionable Insights and Tools for Success
Are you a small business owner who is ready to take your business to the next level? Taking on a 30-day challenge can be a great way to drive growth and success. With this challenge, you can unlock actionable insights and tools that will help you on your journey. In this post, you'll find out exactly how to get started and what you can expect from this challenge. So let's get started!
Objective:
To engage small business owners and entrepreneurs in a 30-day challenge that provides actionable insights and tools for business growth, thereby positioning our company as a thought leader and driving sales of our business software suite.
Target Audience:
Small business owners and entrepreneurs looking to scale their operations.
Content Types:
1. Blog Posts
2. Webinars
3. Social Media Posts
4. Email Newsletters
5. E-books
6. Podcasts
Content Schedule:
Week 1: Laying the Foundation
– Day 1: Blog post on "Why Most Small Businesses Fail and How to Avoid It"
– Day 3: Webinar featuring an industry expert on "Building a Solid Business Plan"
– Day 5: Social media posts with quick tips on market research
Week 2: Streamlining Operations
– Day 8: Blog post on "How to Automate Your Business for Efficiency"
– Day 10: Podcast episode discussing "The Importance of a Strong Team"
– Day 12: Social media posts featuring customer testimonials on how our software helped streamline their operations
Week 3: Marketing and Sales
– Day 15: E-book release: "The Ultimate Guide to Digital Marketing for Small Businesses"
– Day 17: Webinar on "Sales Strategies for the Modern Age"
– Day 19: Social media posts featuring infographics on sales funnel optimization
Week 4: Scaling and Beyond
– Day 22: Blog post on "When and How to Scale Your Business"
– Day 24: Podcast episode with a successful entrepreneur on "The Journey from Startup to Scale-up."
– Day 26: Social media posts highlighting case studies of businesses that successfully scaled using our software
Day 30: Grand Finale
– Live Q&A session with industry experts
– Special discount codes for our business software suite for all participants
– Announcement of a follow-up campaign for advanced business strategies
KPIs:
– Engagement rate on social media
– Webinar and podcast attendance
– Email open and click-through rates
– Number of new software trials and purchases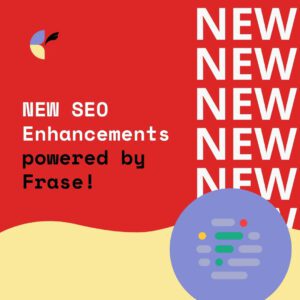 Promotion:
– Paid social media advertising
– Influencer partnerships
– SEO optimization for all content
– Email marketing to the existing database
By offering valuable, actionable content across multiple platforms, this campaign aims to engage the target audience, build trust, and ultimately drive sales for the long term.
Here are some specific ways an AI copywriter can be used in the "Unlock Your Potential: A 30-Day Challenge to Transform Your Business" content marketing campaign:
Generate blog posts: The AI copywriter can be used to generate blog posts on topics related to the challenge, such as how to set goals, overcome obstacles, and stay motivated. This helps keep the content fresh and engaging, and it can also attract new visitors to the website.
Create social media content: The AI copywriter can be used to create social media posts that promote the challenge and encourage people to participate. This can include things like quotes, images, and videos that are relevant to the challenge.
Write email newsletters: The AI copywriter can be used to write email newsletters that keep participants updated on the challenge and provide them with tips and resources. This helps keep participants engaged and motivated.
Personalize content: The AI copywriter can be used to personalize content for different participants, such as by addressing them by name or by recommending content that is relevant to their interests. This can make the content more relevant and engaging for each participant.
A/B test headlines: The AI copywriter can be used to generate multiple headlines for different pieces of content so that you can A/B test them to see which one performs best. This can help you to optimize your content for clicks and conversions.
Monitor engagement: The AI copywriter can be used to monitor engagement with content, such as how many people are reading it, sharing it, and commenting on it. This information can be used to improve the content and make sure that it is meeting the needs of your audience.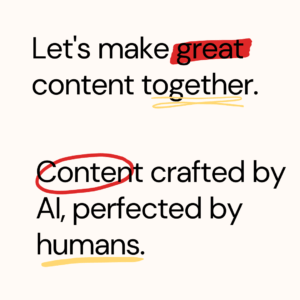 Overall, an AI copywriter can be a valuable asset in any content marketing campaign. It can help you to save time, improve efficiency, and create more effective content. If you want to boost your content marketing results, consider using an AI copywriter.
Thanks for reading,
Kevin