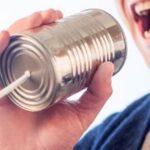 Your website is your business voice online. It is where people can find the answers to their queries online. Think of it as a place where you meet and greet people searching the internet. So what is a website? And why do you need one?
Coming to your site is your chance to share your business with them. Here they learn about your business and brand and/or share the information they found on your website. Hopefully, you answered their question(s) correctly; they probably made a purchase.
A website is an extension of your personality. It should be where you share your style and vision of your business. A place you shake hands for the first time with your potential client. Moreover, where you make your first impression and showcase your business. And hopefully, your client has a great user experience on your website that keeps your client coming back.
WANT A PRIME LOCATION | CHOOSE A GREAT DOMAIN NAME
There are many domains available for you. Several platforms can help you find a proper Domain. The SiteRubix Platform, GoDaddy, Google, Bluehost, and Gatorhost, to mention a few. I have personally used GoDaddy and Bluehost, but I recommend the SiteRubix Platform because it is a one-stop website builder. SiteRubix made it easy to switch all my websites to SiteRubix.

The best reason I can share with you is that I was happier with only some of the upsells connected with similar hosting. SiteRubix might not be your best choice, but I thought I'd throw it out there. The SiteRubix Platform is worth a look.
NO FLASH, NO CASH
The above title is a phrase I learned from a carnival owner I know. He'd say that phrase all the time. He'd tell them the flashing lights are how you draw the potential mark to spend their money.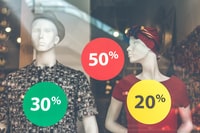 You know the drill, a man or woman standing in a booth with wildly flashing lights and enticing them to come to play their games of chance. When you build your website, consider a keyword to put in your web address. A keyword is an informative word used by people querying an information retrieval system to indicate the content of your business.
Why SiteRubix is the best website builder for small businesses
But which one is the best for small businesses? SiteRubix is the answer! Here's why.
Many website builders are on the market today, but SiteRubix is the best for small businesses.
This is because it offers a wide range of features that make website creation and management easy. Additionally, the platform is optimized for search engine ranking, so your site will get more exposure to potential customers.
Here's why:
When it comes to choosing a website platform, there are a lot of factors to consider. Ease of use, cost, and features are just a few things you'll need to consider. SiteRubix might be the better choice for some, but it's worth looking at. Here's why:
The first thing you'll notice about SiteRubix is its easy use. 
-SiteRubix is easy to use and doesn't require any coding skills.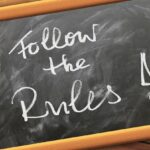 If you're looking for an easy-to-use platform that doesn't require coding skills, SiteRubix is worth a look. The platform has many features that make it perfect for those just starting online. Even if you're unfamiliar with coding, the platform's drag-and-drop feature makes creating a website easy.
-It has a wide range of features that are perfect for small businesses, including eCommerce capabilities, templates, and analytic tools.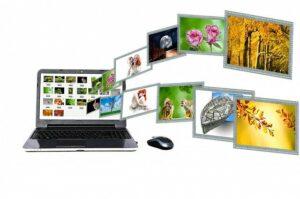 If you're running a small business, you know that every little bit counts. You need to save time and money to reinvest it into your business. That's why the SiteRubix Platform is worth a look. It has many features for small businesses, including eCommerce capabilities, templates, and analytic tools. Plus, it's easy to use and navigate, so you'll be up and running in no time.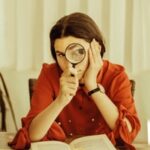 If you're looking for an affordable platform to start your website, SiteRubix is worth a look. The free plan gives you access to all the features you need to get started. Plus, it's easy to use and has an excellent support team.
We would love to know what you think. Please do us a favor and comment if you have a moment. 
We've made leaving a comment or question easy! Just go below.   Some of the links in this article are affiliate links. If you were to buy something after clicking on one of these links, I would get a small commission.
Thanks for being part of the Community!
Kevin
We can only accept 300 applicants, and it's FREE, so click the link now to get started. Our Community is membership-based. The main goal of the membership program is to make you a successful affiliate marketer.
Bonus #1: 1,000 High Traffic, Low Competition Keywords
Download 1,000 hand-picked keywords revealed with the information vital for SEO success. Download the list today as our free bonus to you!
Bonus #2: Niches, Keywords, Success
Download your Niche Research Bonus and discover how to implement Jaaxy to reveal hot niches in moments. This guide will be your guidebook for Niche Research!
Bonus #3: Domain Industry Secrets
Tips for entering the billion-dollar online marketing industry. Your guide to low-cost domains and how to market them for considerably more money. 
Find domain flipping made uncomplicated with Jaaxy.