6 Easy Ways to Make Your Articles More Readable
In an ideal world, the articles we write would be read in full by everyone who visits our website. In reality, however, people are busy. They only sometimes have the time to read even the best articles from start to finish. That's why it's crucial to make your articles as engaging and readable as possible so that people will want to read them.
Readers are the lifeblood of any blog or website. You may have the most exciting content, but it will only matter if your readership grows. Getting more people to read your articles is easier than you think, especially when you use these six tips. Note: Articles that are too technical or too long can turn off visitors and readers.
Here are six things to remember to make your piece more readable.
1. Keep it Short
It is vital to keep your articles clear and concise so that readers can easily understand what you are saying. Try to keep your articles between 500 and 700 words in length.
Use keywords. Article titles are essential. Search engines use article titles in the results pages to show which articles are about the same topic. So, choose your article title wisely. Make it as relevant as possible to the content of your writing. You want to get as many people reading your article as possible, so include keywords in your article title. Use long-tail keywords sparingly because they can sound spammy to readers.

2. Use Plain Language
When writing, use plain, simple language that almost anyone can understand. Avoid jargon, technical terms, and industry-specific vocabulary. Using plain language makes it easier for readers to comprehend your ideas.
3. Use Subheadings
Using subheadings helps to break up sections of text and make it easier to scan. As well as being more aesthetically pleasing, subheadings also help readers to get a clearer idea of the main points of your article.
4. Visual appeal.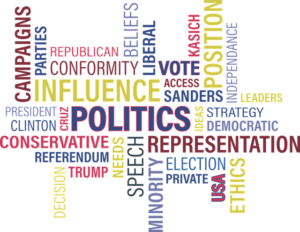 As well as using subheadings to make your article more appealing by breaking it up into easily digestible chunks of information, you can also use visual appeal to make your writing more attractive to look at and, therefore, more likely to catch the reader's eye. A simple way of doing this is by using images in your articles. Images are more likely to stick in mind than text.
5. Use Lists
Lists are a great way to organize your thoughts and make your articles more readable. Readers like lists because they're easier to recall, and can skim through lists and pick out important points.
6. Use Positive Language. 
Keep your writing positive. Use language that emphasizes what the user can do and how it should feel, not how it shouldn't touch or what the alternative is. Instead of "Don't do this," try "Are you sure?" or "Please be sure." Share your feelings as a guide, but don't exaggerate how the user should feel. Be sure to use words like "can," "will," and "is.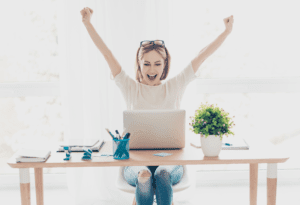 Once you have completed your articles, you must choose an article directory to submit them to. You can submit your articles to many article directories online for free. These directories are also great for building a link back to your website. Once you have chosen which directory you would like to submit your articles to, you will need to make an account for them.
It would be best if you were willing to offer fewer links in your articles. Links can be distracting and could take visitors away from your site. When you publish an article, ensure it is easy to navigate to your location from the page. You can include a link to your site's homepage, preferably within the first few sentences.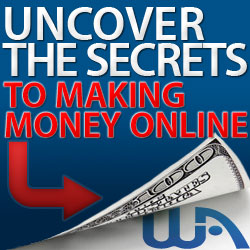 Wealthy Affiliate is for the individual who wants to learn online marketing or to continue to learn how to blog and market online. The Wealthy Affiliate Platform consists of two types of online business training — basic and advanced online marketing courses. They are for all levels of online marketing expertise. We all enter the Wealthy Affiliate Platform at different levels of marketing expertise.
Wealthy Affiliate Platform courses
When ready to begin the training, you can treat the courses like an array of information. Take what you need or refresh yourself on what you have yet to see. After completing each of the two types of training courses, you receive a certificate of accomplishment. Wealthy Affiliate provides complete training, marketing tools, and support to develop a passive income.
Kevin
Bonus #1: 1,000 High Traffic, Low Competition Keywords
Download 1,000 hand-picked keywords revealed with the information vital for SEO success. Download the list today as our free bonus to you!
Bonus #2: Niches, Keywords, Success
Download your Niche Research Bonus and discover how to implement Jaaxy to reveal hot niches in moments. This guide will be your guidebook for Niche Research!
Bonus #3: Domain Industry Secrets
Tips for entering the billion-dollar online marketing industry. Your guide to low-cost domains and how to market them for considerably more money. 
Find domain flipping made uncomplicated with Jaaxy.
We can only accept 300 applicants, and it's FREE, so click the link now to get started. Our WA Community is membership-based. The main goal of the WA membership program is to make you a successful affiliate marketer. We would love to know what you think. Just go below. 
Learn how to make money online. Learn how to start your own business and make money with Wealthy Affiliate, the leading affiliate marketing training site. Affiliate marketing is easy and cheap to get started.
Easily create your website and start earning money. Wealthy Affiliate is the only one I trust for my online business. We'll show you how to succeed in affiliate marketing the right way. To learn more, go to WA!
Kevin